Italy: 1956-2013 More detailed Historical Data now available!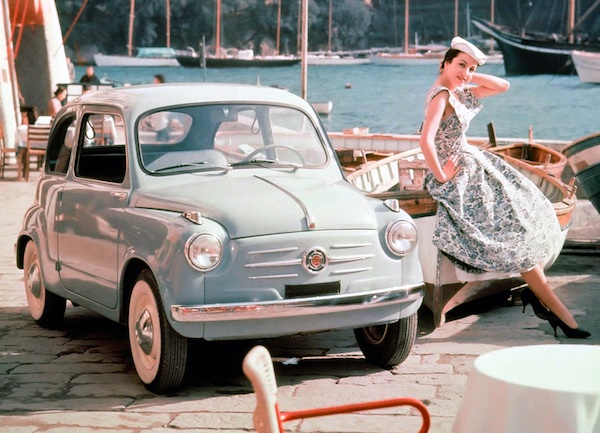 Fiat 600
* See below for the direct links to 45 Italy Historical Data posts! *
You need to be a Member to access detailed Historical data tables. Register here!
NEW UPDATE:  Thanks to Andrea, I can now share with you the Top 150 best-sellers over the first 9 months of 1974, the Top 140 for the first 3 months of 1975 and first 6 months of 1976, which were three years for which I had no sales data beforehand. Stay tuned for more complete data for the 1999-2012 period!
UPDATE: Thanks to Marc, instead of a Top 10 there is now a Top 50 models for 1997 and 1999 and a Top 100 for 1998, 2000 and 2001! Did you know the Lancia Lybra ranked #18 in 2000, the first generation Fiat Palio was #20 in 2000 or the Fiat Multipla #20 in 2001? Now you do...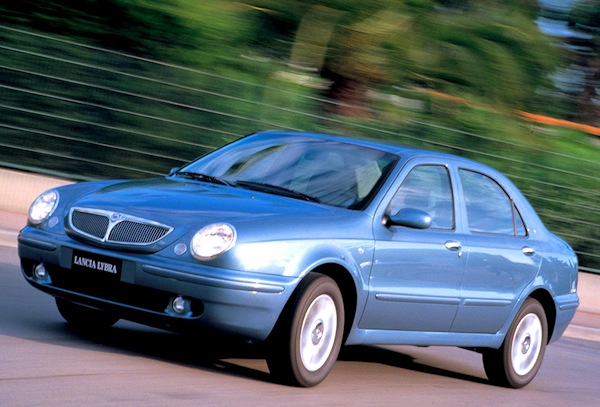 Lancia Lybra
Thanks to Andrea, Max, Miguel and STAC I am now able to share with you detailed Historical Data for Italy for the last 56 years! For most years a models ranking is available, making Italy one of the most complete countries on BSCB! The Fiat 600 was king from 1956 to 1963 before the Fiat 500 took the relay from 1964 to 1971...
Fiat 128
...the Fiat 128 had its turn for two short years in 1972 and 1973, then the Fiat 127 led the market from 1974 to 1982. Witness also the solid careers of the small Fiat 850 and 126 or the larger 1500, 124 and 131, the success of the Alfa Romeo Giulia and Alfasud, and the Autobianchi Bianchina and Primula...
Fiat 131 Mirafiori Special
Discover also the strength of the Fiat Ritmo at over 200,000 annual sales for two years (1981-1982), the thundering arrival of the Fiat Uno in 1983 and its 1986 peak of 433,700 sales and 23.8% market share! See the consistency of the Fiat Panda, peaking at 11% share in 1982 and 223,410 sales in 1989...
Fiat Uno
...and the instant success of the 1988 Fiat Tipo, reaching almost 14% share in December that year! Experience the exotic arrival on the podium of – shock, horror! – foreign models: the Renault 5 in 1985 and the VW Golf in 1986…
Fiat Punto
The Fiat Punto took the lead in November 1993 at launch. Starting just under 20% share, four generations of the model, including the Grande Punto from 2005 onwards, helped keep the Punto nameplate on top of Italian sales for 18 consecutive years!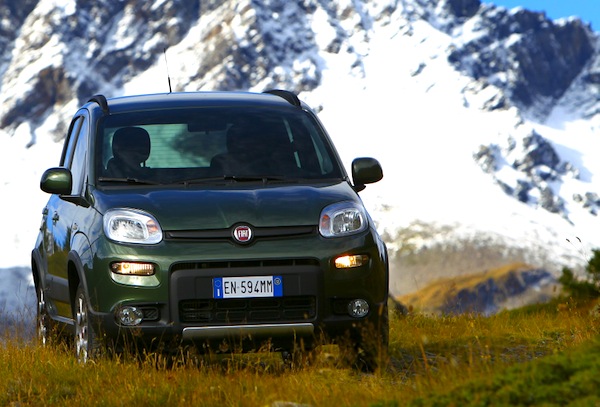 Fiat Panda
However the Fiat Panda 2, launched in 2003, has been gearing up all through its career to reach 8% share in 2009, and the Panda 3, unveiled in 2011, takes the title of best-selling model in Italy in 2012 for the first time in the nameplate's 32 year career, reiterating this feat in 2013.
You need to be a Member to access detailed Historical data tables. Register here!
Italy Historical Info:
Italy 1956-1963: Fiat 600 the people's favourite
Italy 1964-1968: Fiat 500 takes the relay
Italy 1969: Fiat 500, 850 and 124 on podium
Italy 1970-1971: Fiat 500 leads, Fiat 128 up to 2nd place
Italy 1972: Fiat 128 best-seller, Fiat 127 arrives
Italy 1973: Fiat 128 and 127 fight it out, Fiat 126 on podium
Italy 1974: Fiat 127 takes the lead, Autobianchi A112 up to #4
Italy 1975: Fiat 127 above 20% share, Fiat 131 lands at #5
Italy 1976: Renault 5 first foreigner to break into Top 5 in at least 20 years
Italy 1977-1978: Fiat 127 still on top, Fiat Ritmo lands
Italy 1979: Fiat 127 and 126 dominate
Italy 1980: Fiat 127, Ritmo and Panda on podium
Italy 1981: Fiat 127 and Ritmo neck-to-neck
Italy 1982: Fiat 127, Ritmo and Panda dominate
Italy 1983: The start of the Fiat Uno dynasty
Italy 1984: Fiat Uno and Regata shine
Italy 1985: Fiat Uno close to 22%, Renault 5 on podium
Italy 1986: Fiat Uno at its highest – 433,700 sales and 23.8% share
Italy 1987: Fiat Uno above 400,000 sales again
Italy 1988: Fiat Uno leads, Fiat Tipo close to 14% in December
Italy 1989: Fiat Uno, Tipo and Panda on podium
Italy 1990: Fiat Uno keeps pole position
Italy 1991: Fiat Uno and Ford Fiesta in command
Italy 1992: Fiat Uno and Panda dominate, Fiat Cinquecento arrives
Italy 1993: Last year of reign for the Fiat Uno
Italy 1994: Fiat Punto takes control
Italy 1995: Fiat Punto close to 19% share, Fiat Cinquecento #2
Italy 1996: Fiat Punto and Bravo/a dominate
Italy 1997: Fiat Punto, Bravo/a, Panda and Cinquecento on top Now with Top 100
Italy 1998: Fiat Punto, Panda and Lancia Y dominate Now with Top 100
Italy 1999: Fiat Punto best-seller for 6th consecutive year
Italy 2000: Fiat Punto, Seicento and Lancia Y on podium Now with Top 100
Italy 2001: Fiat Punto leads, Ford Focus up to #2 Now with Top 100
Italy 2002: Fiat Punto, Panda and Ford Focus on podium
Italy 2003: Fiat Punto, Citroen C3, Fiat Seicento on top, new Panda arrives
Italy 2004: Fiat Punto and Panda dominate, Lancia Ypsilon #4
Italy 2005: Fiat Punto gives way to Grande Punto, Panda shines
Italy 2006: Fiat Punto close to 10%, Fiat Panda at 6.4%
Italy 2007: Fiat Punto and Panda lead, Bravo and 500 arrive
Italy 2008: Fiat Punto and Panda fight it out, Fiat 500 #3
Italy 2009: Fiat Punto, Panda and Ford Fiesta all stronger
Italy 2010: Fiat Punto #1 for 17th consecutive year
Italy 2011: An Alfa Romeo in the Top 10 for the first time since 1990!
Italy 2012: Fiat Panda ends 18 years of Punto domination in worst market since 1979
Italy 2013: Fiat Panda leads, Fiat 500L lands in 5th place, Top 5 All-Italian for the first time in 30 years