France 1949-2013: More detailed Historical Data now available!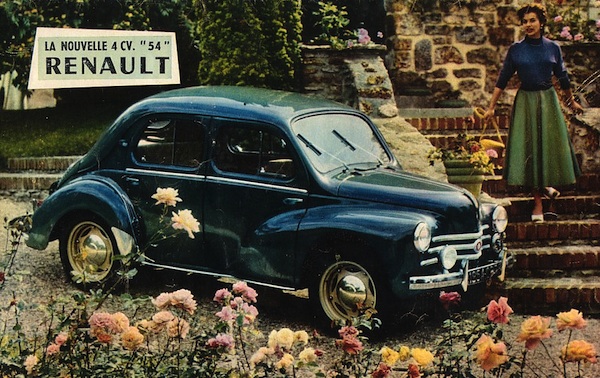 The Renault 4CV was #1 in France from 1949 to 1955
* The direct links to 50 French Historical Data articles are below! *
Thanks to the formidable support of STAC and Rene I have uploaded much more detail on France Historical Data. You can now check out the sales of absolutely every single model in France from 1984 to 1993 (used to be a Top 20 only) with Top 100 featured within the article and scans of French magazine L'Argus for all model sales.
I now also have a rare Top 20 including imports for 1966 and 1967, and from 1994 onwards it's a full Top 100 at least for each year except 2000-2002. You can also check out every monthly Top 10 ranking from January 1982 to to December 1993 and from June 2004 onwards! .
5.1 million were produced, but the Citroen 2CV never topped the models ranking in France...
Since 1949 it's either a Renault or a Peugeot that topped the models ranking in France, except for 3 times: the Simca Aronde was #1 in 1956, the Citroen Ami 6 was the only Citroen in the last 60 years to hold the top spot in the country in 1966 (no, not the 2CV nor the DS) and the Simca 1100 ranked #1 in 1972.
The Peugeot 203 ranked #2 in France in 1950
While it's aiming at the top spot in 2013 with the 208, Peugeot had 4 cars reigning over the French models ranking, starting in 1969 with the 204, followed by the 205 in 1984, 1985, 1990 and 1991, the 206 in 2001 & 2004 and the 207 from 2007 to 2010.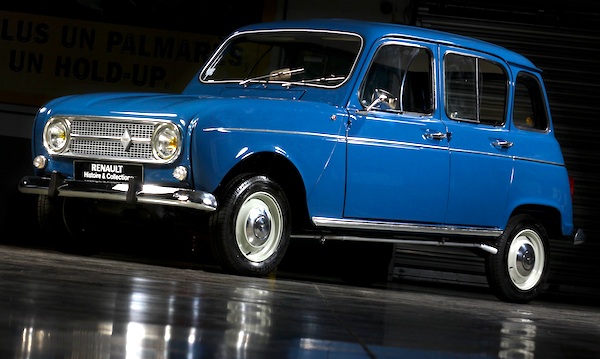 The Renault 4 is the most popular French car ever and ranked first 6 times between 1962 and 1968
Renault has been the most successful brand in France over the last 60 years, starting with the 4CV in 1949, the Dauphine in 1957, the Renault 4 in 1962, the Renault 12 in 1973, Renault 5 in 1974, Supercinq in 1986, Clio in 1992 and the Megane in 1997 (the year indicates the start of their stint at #1). The Clio is the nameplate that has stayed #1 for the longest: 13 times between 1992 and 2011!
With Germany and the UK, France is the country with the most amount of information on Best Selling Cars Blog however there are still a few holes: if you have any sales data pre-dating 1949, or any models info from 1970 to 1979 please ensure you get in touch by commenting on this article!
Direct links to 49 French Historical Data articles below.