Argentina: 1962-2014 More detailed Historical Data now available!
The Ford Falcon was a regular fixture atop Argentina's ranking in the sixties and seventies
NOW UPDATED with 11 additional articles for the 1962-1989 period and the most produced models in Argentina since 1951
The direct links to 30 Historical articles are below.
Thanks to Bruno, I can now give you Historical Data for Argentina spanning over 50 years. We now have the #1 model for each year since 1962 except 1964, 66, 67 and 68. For 1988 and each year from 1994 onwards there is at least a Top 10 best-selling models ranking!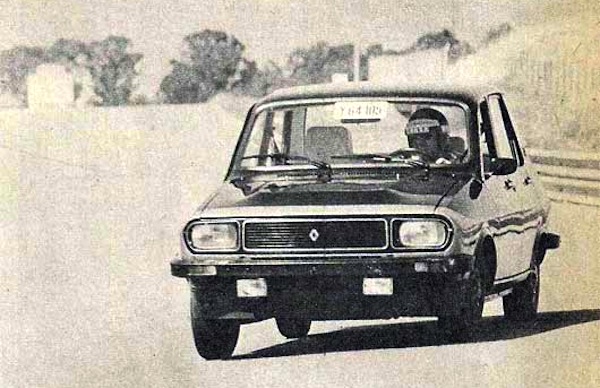 The Renault 12 topped the Argentinean sales charts 9 times between 1976 and 1988!
The IKA-Renault Dauphine is the oldest known best-seller in Argentina (in 1962) with the sixties dominated by the Fiat 600 (in 1969 and 1970). An Argentina-specific Ford Falcon manages to hold the pole position for 6 years, the first time in 1965 and the last nearly two decades later in 1983... The Renault 12  does even better, best-seller 9 times between 1976 and 1988...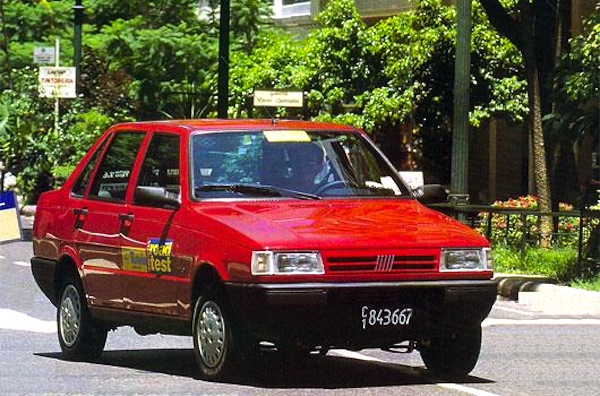 The Fiat Duna was #1 in Argentina from 1990 to 1994.
The Peugeot 504, launched in 1969, is the most produced car in the country's history at 494,693 units and still ranked inside the Top 10 in 1996 in a facelifted version only sold in Argentina! It however never managed to rank #1 at year-end... Argentinean consumers are big fans of sedans and made the Fiat Duna, a Uno Sedan, their favourite from 1990 to 1994 whereas at the same time the Uno hatchback struggled to break into the Top 10... At first, the VW Senda (sedan) was also more successful than its hatchback version, the Gol...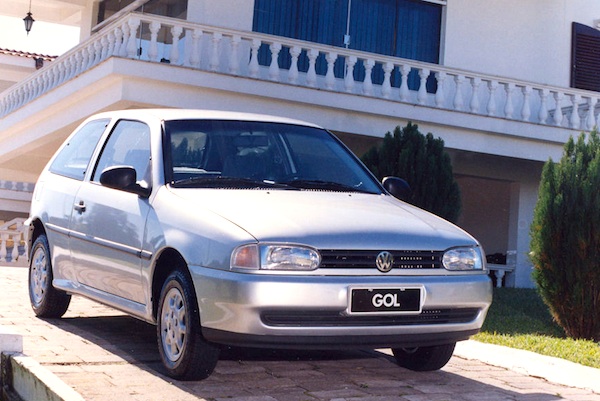 1996 is the first year the VW Gol ranked #1 in Argentina (1987 in Brazil)
This changed from 1996 onwards, when Volkswagen's best seller in South American started a reign that would last for 11 years until 2008, only interrupted in 1997 by the Renault 19 and in 2001-02 by the Renault Clio, before the Chevrolet Corsa took the lead in 2009 and hasn't looked back...
You can see the ranking of all models produced in Argentina here: www.cocheargentino.com.ar
Argentina - Historical Data:
Argentina 1962: Locally produced IKA-Renault Dauphine most popular
Argentina 1963: IKA Rambler takes the lead
Argentina 1965: Ford Falcon instant best-seller
Argentina 1969-1970: Fiat 600 sovereign
Argentina 1971-1972: Ford Falcon reclaims leadership
Argentina 1973-1975: Fiat 128 and Ford Falcon fight it out
Argentina 1976-1978: First years of Renault 12 reign
Argentina 1979: Ford Falcon comes back
Argentina 1980: Renault 12 best-seller
Argentina 1981: Last hurrah for the Fiat 128
Argentina 1982: The only year the Ford Taunus tops the charts
Argentina 1983: Swan song for the Ford Falcon
Argentina 1984-1988: Renault 12 dominates for 5 years in a row (with Top 10 for 1988)
Argentina 1989: Fiat Spazio surprise (and quick) leader
Argentina 1990-1993: Fiat Duna leads the way
Argentina 1994: Fiat Duna and Spazio on top
Argentina 1995: Renault 9 and Fiat Duna fight it out
Argentina 1996: VW Gol takes the lead
Argentina 1997: The only year the Renault 19 finished #1
Argentina 1998-1999: VW Gol, Fiat Palio and Chevrolet Corsa on top
Argentina 2000: VW Gol leads, Peugeot 206 on podium
Argentina 2001-2002: Renault Clio on top
Argentina 2003-2005: VW Gol dominates
Argentina 2006-2008: VW Gol, Chevrolet Corsa and Peugeot 206 on top
Argentina 2009: Chevrolet Corsa new leader, Peugeot 207 Compact #2
Argentina 2010: Chevrolet Corsa Classic best-seller
Argentina 2011: Chevrolet Classic #1 in record year
Argentina 2012: Chevrolet Classic #1, Renault Duster shines
Argentina 2013: Chevrolet Classic #1, Renault Clio Mio on podium in record year
Argentina 2014: VW Gol new leader in market down 29%
Source: ADEFA and ACARA