Netherlands: 1982-2012 Historical Data now available!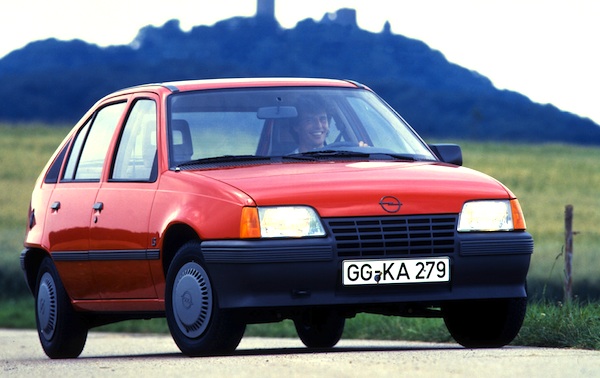 1985 Opel Kadett
* Click on the title to see these 12 Historical posts! *
Thanks to our friends at www.autoweek.nl and to Andrea & Vavon, I am now able to share with you Historical Data for the Dutch car market since 1982! From 1983 onwards there is at least a Top 100 best-sellers ranking available, extending to ALL models ranking and every monthly Top 100 (!) from January 2003 onwards...
For at least 20 years, an Opel model was the best-seller in the Netherlands: two generations of Opel Kadett from 1982 to 1991 and two generations of Opel Astra from 1992 to 2000. In 2001 the VW Golf put an end to that domination to then leave way to the Peugeot 206 and 307 from 2002 to 2005. In 2002 and 2003, Peugeot even delivered a 1-2 it has never achieved in France.
Opel lost the Netherlands' best-selling brand title it held since 1969 (36 years!) in 2005 to VW and has not recovered it so far. The Opel Astra made a brief reappearance at #1 in 2006 in an increasingly fragmented market - all models under 3% share - to be replaced by the Peugeot 207 (2007 & 2008), VW Golf (2009) and Polo (2010 & 2011).
Click on 'Read more' below for the direct links to these 12 Historical articles.