Portugal: 1989-2013 More detailed Historical Data now available!
The Opel Corsa was on the Portuguese podium without interruption between 1989 and 1999.
* The direct links to 21 Portugal Historical Data posts are below! *
Thanks to José and STAC I can now share with you more detailed Historical Data for Portugal going back nearly 25 years up to 1989! There are now complete sales figures and market shares for most years since 1989. The nineties was the theatre of an intense battle between Fiat's supermini and the Opel Corsa. The Fiat Uno is leader in Portugal from 1989 to 1992 before the Opel Corsa takes the lead in 1993 with a fantastic 11.1% share, improving to 12.4% in 1994. That year the Fiat Punto fell short of grabbing the pole position by only 49 units, totalling 28,904 sales vs. 28,953 for the Corsa.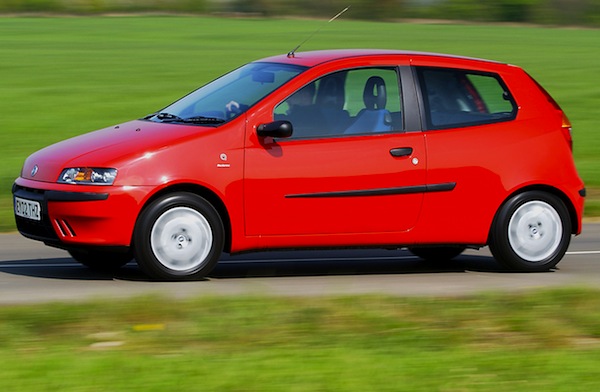 The Fiat Punto was #1 in Portugal in 1995, 1996 and 2000
The Fiat Punto would become Portugal's favourite car in 1995 (reaching a record 14% market share), 1996 and 2000 while the Opel Corsa reclaimed its throne in 1997, 1998 and 2001 (for just 3 units that year). The Renault Clio interrupted the Corsa-Punto battle for one year in 1999, and from 2002 onwards the Portuguese pole position has been a Renault affair, bar two years in 2005 and 2006 when the Opel Astra was the best-seller.
The Renault Megane has topped the Portuguese sales charts 6 times so far.
In 2002, 2003, 2008 and 2013 the Renault Clio was Portuguese consumers' favourite car whereas the Renault Megane took the lead in 2004, 2007 and was #1 each year between 2009 and 2012...
The direct links to the 20 Portugal Historical Data articles are below.