Argentina: 1965-2012 Historical Data now available! UPDATED
The Ford Falcon was a regular fixture atop Argentina's ranking in the seventies
Now updated with the most produced models in Argentina since 1951.
Click on 'Read more' at end of post for the direct links to these 17 posts!
Thanks to Bruno, I can now give you Historical Data for Argentina spanning 45 years! For 1988 and each year from 1994 onwards there is at least a Top 10 best-selling models ranking.
An Argentina-specific Ford Falcon dominated in the seventies, before passing the relay to the Renault 12 in the eighties. The Peugeot 504, launched in 1969, is the most produced car in the country's history at 494,693 units and still ranked in the Top 10 in 1996 in a facelifted version only sold in Argentina!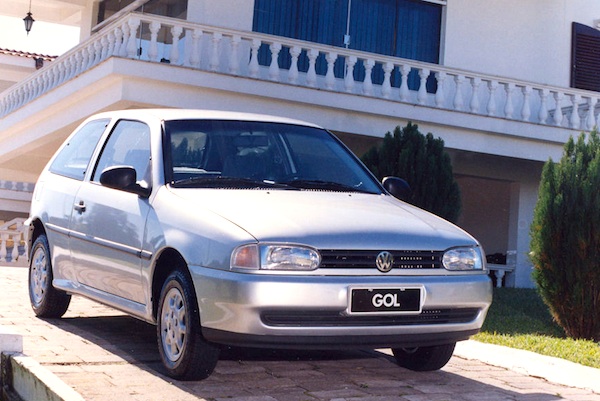 1996 is the first year the VW Gol ranked #1 in Argentina (1987 in Brazil)
Argentinean consumers are big fans of sedans and made the Fiat Duna, a Uno Sedan, their favourite from 1990 to 1995 while the Uno struggled to break into the Top 10… Witness the reign of the VW Gol from 1996 onwards, interrupted in 1997 by the Renault 19 and in 2001-02 by the Renault Clio before the Chevrolet Corsa took the lead in 2009-10…
See below for the direct links to these 17 posts.
Argentina – Historical Data:
Argentina 1965-1975: Ford Falcon a regular favourite
Argentina 1976-1987: Renault 12 and Ford Falcon dominate
Argentina 1988-1989: Renault 12 and Peugeot 504 still valiant
Argentina 1990-1993: Fiat Duna leads the way
Argentina 1994: Fiat Duna and Spazio on top
Argentina 1995: Fiat Duna and Renault 9 fight it out
Argentina 1996: VW Gol takes the lead
Argentina 1997: The only year the Renault 19 finished #1
Argentina 1998-1999: VW Gol, Fiat Palio and Chevrolet Corsa on top
Argentina 2000: VW Gol leads, Peugeot 206 on podium
Argentina 2001-2002: Renault Clio on top
Argentina 2003-2005: VW Gol dominates
Argentina 2006-2008: VW Gol, Chevrolet Corsa and Peugeot 206 on top
Argentina 2009: Chevrolet Corsa new leader, Peugeot 207 Compact #2
Argentina 2010: Chevrolet Corsa Classic best-seller
Argentina 2011: Chevrolet Classic #1 in record year
Argentina 2012: Chevrolet Classic #1, Renault Duster shines
Source: ADEFA and ACARA, many thanks to Bruno for sharing the data!
Ford Falcon picture: www.testdelayer.com.ar