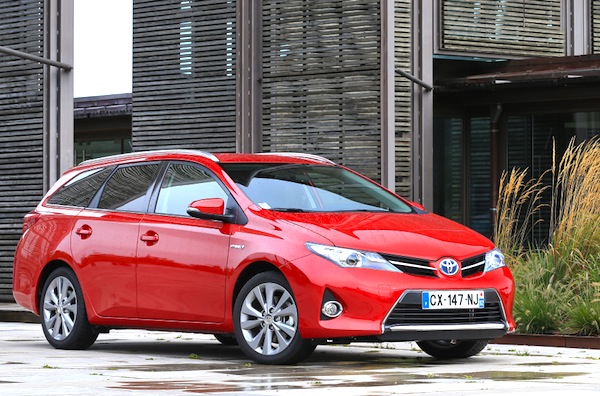 Toyota Auris
* See the Top 35 All-brands and Top 75 models by clicking on the title *
New car sales in Sweden are up a fantastic 14% year-on-year in March to 31,590 registrations, delivering a 15th consecutive month of year-on-year gains and the 2nd best-ever March in history. The year-to-date total now stands at 75,733 units, up 12% on 2014. Both Volvo (+23%) and Volkswagen (+16%) outperform the market atop the brands ranking, with Toyota (+12%) also strong in third place. Nissan shoots up 135% to #5, Skoda is up 15% to #8, Renault up 21%, Fiat up 25%, Porsche up 50% and Peugeot up 61% while Saab returns to the ranking with 42 units of the 9-3 finding a buyer this month.
Hyundai Santa Fe
Model-wise, the Volvo V70 remains by far the best-seller in the country with 8.4% share above the VW Golf and Passat with the Volvo S/V60 and XC60 rounding up the Top 5. The Toyota Auris is up 7 ranks on February to #7, the Nissan Qashqai up 8 to #8 and the Hyundai Santa Fe up 75 to #21. Notice also the Mazda3 up 24 to #22, Nissan Pulsar up 70 to #29, Toyota Verso up 34 to #33 and Subaru Outback up 30 to #42.
Previous month: Sweden February 2015: VW Passat above 7% market share at #2
One year ago: Sweden March 2014: VW Golf back to 2nd place
Full March 2015 Top 35 All-brands and Top 75 models below.