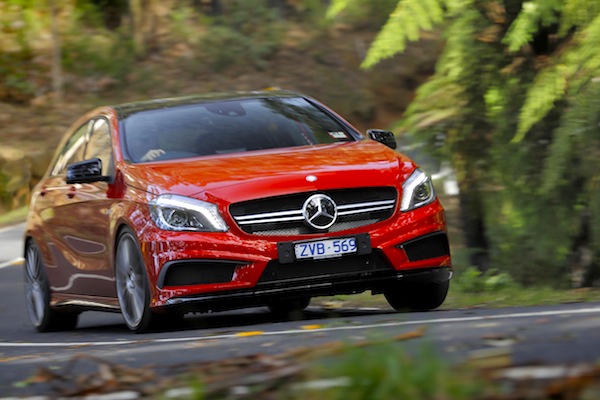 The Mercedes A-Class doubles its sales year-on-year in Portugal in July.
* See the Top 35 All-brands and Top 212 All-models by clicking on the title *
Incredibly, July is the 26th consecutive month of double-digit year-on-year gains for the Portuguese new car market. However at just +10% to 15.545 registrations, this is the weakest growth rate in the two years the market has returned to a positive trend: would Portugal be starting to finally pant a little? Year-to-date levels are still up a fantastic 29% to 116.206 units though. Brand-wise, Volkswagen – stable at 10.1% share – outsell Renault (-2%) to snap the pole position but remains 2nd year-to-date at 9.7% vs. 11.5% thanks to an outstanding start of the year by the French manufacturer. Peugeot is breathing on Renault's neck at only 4 units behind in July (+23%), while Mercedes (+34%), BMW (+25%) follow and do not slow down their progression. Notice also – in order of sales – Nissan (+30%), Ford (+87%), Dacia (+34%), Skoda (+122%), Volvo (+43%), Smart (+91%), Hyundai (+72%), Mitsubishi (+85%), Mini (+43%) and Mazda (+38%) all taking off.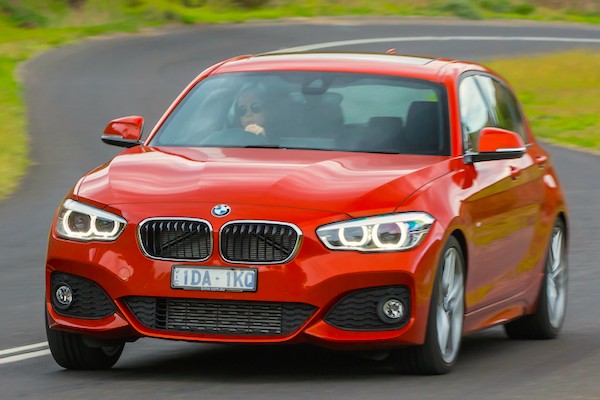 The BMW 1 Series is knocking at the Portuguese Top 10 in July.
Over in the models ranking, the Renault Clio remains the most popular choice thanks to 607 sales and 3.8% share (+8%), distancing the VW Polo (-28%), Seat Ibiza (-5%), Peugeot 208 (+6%) and VW Golf (+1%). Below, the Mercedes A-Class simply doubles its sales compared to July 2014 at #7 with 436 units. In fact, if we add its sedan variant the CLA at 153 sales (+147%) and its crossover variant the GLA (77 units, +18%), we come to a figure greater than the Clio's at 666 sales or 4.3% share… Notice also the BMW 1 Series up 39% to #11, the Ford Fiesta up 83% to #14, Peugeot 2008 up 48% to #17, Ford Focus up 84% to #18, VW Passat up 170% to #21 and the BMW 2 Series up 9-fold to #30.
Previous month: Portugal June 2015: Renault Clio leads, Seat Ibiza shoots up
One year ago: Portugal July 2014: VW Polo and Fiat Punto in command
Full July 2015 Top 35 All-brands and Top 212 All-models below.