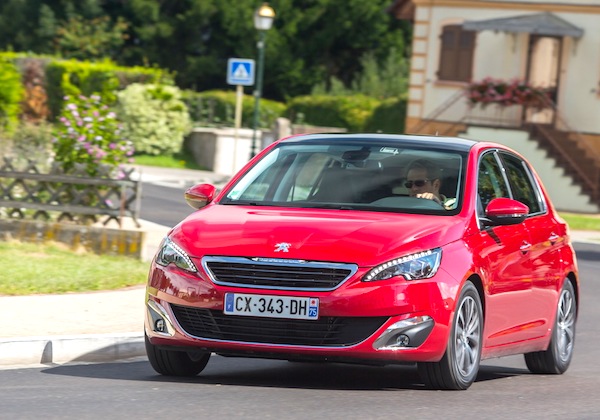 Peugeot 308
* NOW UPDATED with the Top 203 All-models ranking! Click on title to see, thanks Antonio *
5th consecutive month of year-on-year growth for the Portuguese new car market, up 23% in October to 9,092 registrations, bringing the year-to-date total to 88,477 units, up 8% on 2012. The Renault Clio stays on top with 430 sales and 4.7%, followed by the Renault Megane up 2 spots on last month and 32% year-on-year to 389 units and 4.2%, but the biggest performer in the Portuguese Top 10 this month is the Peugeot 308: thanks to the new generation its sales are up a huge 633% year-on-year to 359 units, lifting it up 34 ranks on September to land directly in third position! The 308 is now up 1% to #28 year-to-date vs. #24 over the Full Year 2012.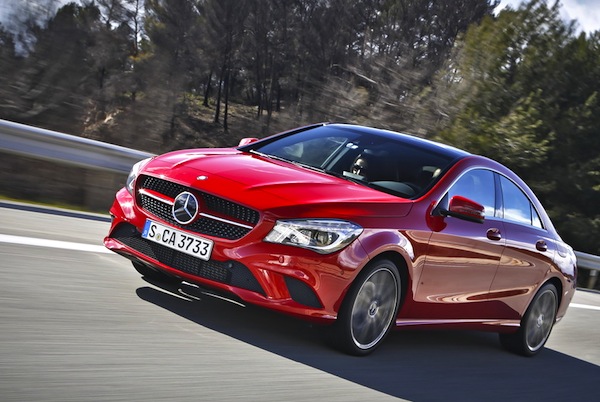 Mercedes CLA
The BMW 3 Series is down 3 spots from its out-of-this-world 2nd spot from last month to #5 but up a fantastic 62% year-on-year to 275 sales and 3% share. The Peugeot 208 takes a hit: down 26% to #6, while the BMW 1 Series confirms it is now a regular fixture inside the Portuguese Top 10 at #8 and #7 year-to-date. The Mercedes A-Class is down 5 spots on September but remains inside the Top 10 at #10 and is up 65% on October 2012.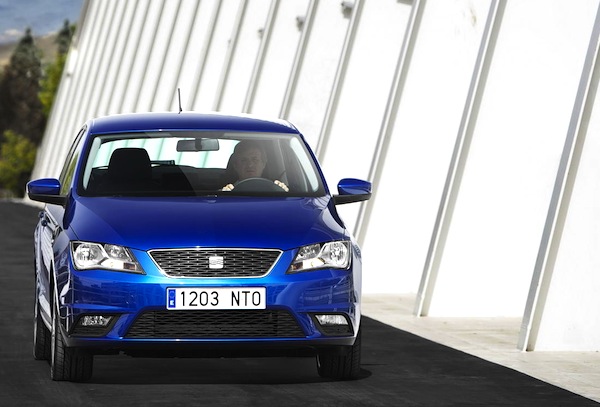 Seat Toledo
Further down, notice the Renault Captur down just one rank to a still very impressive 12th place, the Toyota Auris up a whopping 1242% year-on-year to #15, the VW Passat up 47% to #20, Dacia Sandero up 753% to #22, Honda Civic up 163% to #26 and the Peugeot 2008 down 7 spots on September to #28. The Mercedes CLA is up to a shiny 39th spot, the Nissan Note is up to #41 vs. #95 year-to-date thanks to the new model, the Seat Toledo is up to #48 vs. #116, the Citroen C4 Picasso up 105% to #49 vs. #88, Renault Scenic up 73% to #59 and the BMW 4 Series up to #73.
Previous month: Portugal September 2013: BMW 3 Series up to 2nd place!
Full October 2013 Top 203 models Ranking Table below.