The Chevrolet Chevette was the last Passenger Car to dominate the US ranking – in 1981.
* See the direct links to 38 USA Historical Data posts by clicking on the title! *
I can now share with you a full Top 50 models and Top 35 All-brands rankings for the USA in 1985, slowly but surely filling up the holes in US Historical Data on BSCB. I have recently purchased The Encyclopedia of American Cars which compiles annual production data for all American models ever produced, so stay tuned as US Historical Data will shortly be further updated on here… For now I can give you pre-war production figures, intermittent detailed models ranking throughout the seventies and eighties, and at least a Top 10 ranking for each year from 1992 onwards without interruption.
The Ford Model T still holds the annual production volume record in the US.
It all starts in 1908 with the launch of the Ford Model T, later on reaching a record 2,011,125 units produced in 1923, still to this day the highest annual production figure ever achieved by a single model… The Ford Model A took the relay, peaking at 1.9 million units in 1929. Then there is a big gap in US data which I hope to fill in the next couple of months, and we jump to 1965 when the Chevrolet Impala sold 1,074,925 units, the highest postwar annual sales volume achieved by a single model in the country.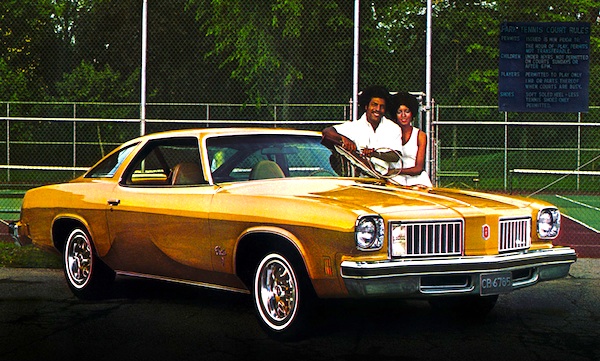 The Oldsmobile Cutlass was America's most popular vehicle in 1975 and 1976.
In the seventies the US models ranking was changing fast, crowing the Ford Pinto in 1974, the Oldsmobile Cutlass in 1975 and 1976 and the Chevrolet Impala/Caprice in 1977, 1978 and 1979. In 1980 the Chevrolet Citation takes the lead before being passed by lil sis the Chevrolet Chevette in 1981. And this would mark the last year a Passenger Car topped the US sales charts, because the Ford F-Series jumped into pole position in 1982 and has not let go of it since, holding the title of best-selling vehicle in the country for 31 years in a row and peaking at 939,511 sales in 2004.
The Ford F-Series became America's best-selling vehicle in 1982 and never looked back…
The locally-produced Honda Accord was the first model by a foreign brand to top the Passenger Car ranking in 1989, the Ford Taurus gave the title back to the US from 1992 to 1996 before the Toyota Camry started its reign in 1997 to then become the best-selling Passenger Car in the country for 15 of the following 16 years!
USA 1908-2012 Historical Data direct links to 38 posts below.