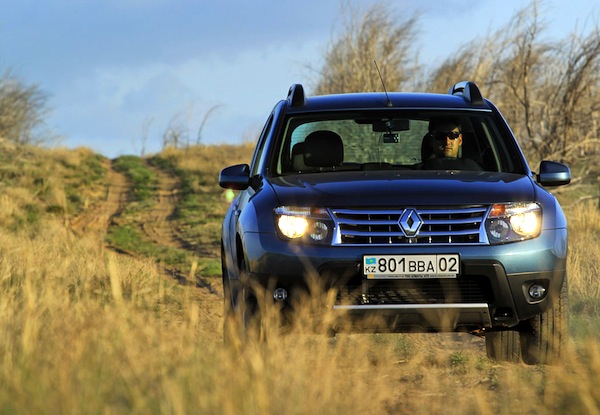 Renault Duster
* See the Top 40 All-brands and Top 202 All-models by clicking on the title *
No sign of recovery for the Kazakh market which has now been in decline for a full year: down a harsh 31% year-on-year in April to just 9.573 registrations, bringing the year-to-date total down 28% to 34.963 units. Russian manufacturer Lada maintains itself at around one third of the market at 32.7% share, a world above Kia snapping back into 2nd place at 10.6%, Renault up one spot to 8.3% and Hyundai down two to 8.2%. Below Toyota, UAZ is strong again in 6th place and 5.5% share as are GAZ (4.9%) and Volkswagen (4.5%). Chinese carmaker Geely stops 29 units off a Top 10 ranking at #11 with 198 sales and 2.1% share.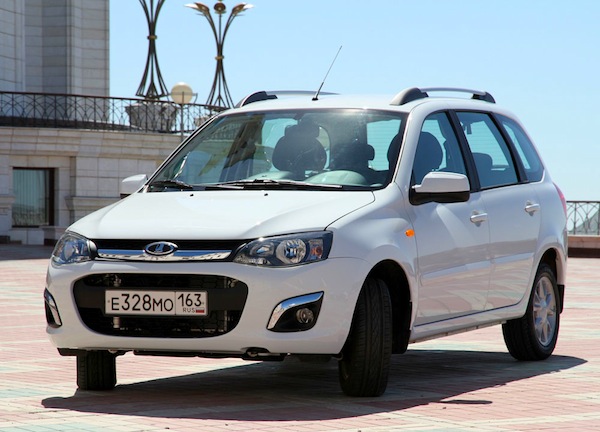 The Kalina makes it 4 Ladas in the April Top 5 in Kazakhstan.
In the models ranking, Lada manages to place 4 models inside the Top 5 this month, with the Granta still in pole position thanks to 1.027 sales and 10.7% share, the Largus at #3, Priora at #4 and Kalina at #5. Note that due to a particularly weak month of the Hyundai Accent (#7), the Largus and Priora now respectively rank #2 and #3 so far in 2015, making the Kazakh year-to-date podium 100% Lada with the Granta in the lead. The Kia Rio has a bumper month in 2nd place overall with 8.2% of the market. Notice also the UAZ Hunter up 7 spots on March to #20, the Skoda Rapid up 12 to #22, Toyota Hilux up 27 to #25 and the VW Jetta up 77 to #33.
Previous month: Kazakhstan March 2015: Lada Largus now #3 year-to-date
One year ago: Kazakhstan April 2014: UZ-Daewoo Gentra lands in 6th place
Full April 2015 Top 40 All-brands and Top 202 All-models below.