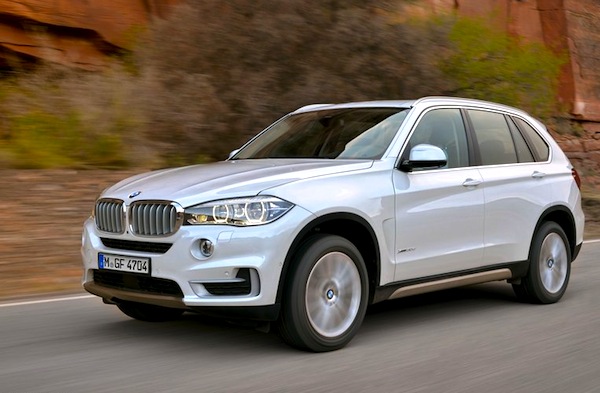 BMW X5
* See the Top 10 best-selling models by clicking on the title! *
According to Central European market data specialists www.ceauto.co.hu, 352 new light vehicles changed hands in Moldova in June, bringing the half-year total to 2,300 units, up a whopping 42% year-on-year. As it has been the case ever since BSCB started reporting sales for this country (2011), the Dacia Logan is by far the most popular model here with 45 sales and 12.8% this month and 323 and 14% year-to-date. The June ranking is unique once again, the benefit of dealing with a very small market: the Hyundai Santa Fe shoots up to 2nd place with 6.5% share ahead of the Lada Niva at 5.4% and the BMW X5 very impressive in 4th position at 4.3% of the market. Then again only 15 sales were needed to reach that level. Even though it is down to #6 in June, the Skoda Superb remains #2 so far in 2014 above the Santa Fe and Octavia.
Previous month: Moldova May 2014: Skoda Superb back up to 2nd place
One year ago: Moldova 6 months 2013: Dacia Logan #1, Porsche Cayenne in Top 10!
Full June 2014 Top 10 models Ranking Table below.