Toyota Corolla
* See the Top 175 All-models Ranking by clicking on the title! Many thanks to Roberto *
After a one month-absence, Puerto Rico is back! We also celebrate one year since this territory is covered (almost) monthly by BSCB. In September, the Puerto Rican new car market is down a harsh 11% year-on-year to 7,346 registrations, meaning the year-to-date total is now up by only 1% on 2012 to 73,739 units. Boosted by the arrival of the 11th generation in dealerships, the Toyota Corolla takes off to over 11% market share thanks to 817 sales this month and reinforces its 2013 year-to-date pole position at 5,630 units and 7.6% vs. 4,299 and 5.8% for the Toyota Yaris which was #1 in 2012. Both the Hyundai Accent and Toyota RAV4 are also faithful to their YTD rankings at #3 and #4 respectively.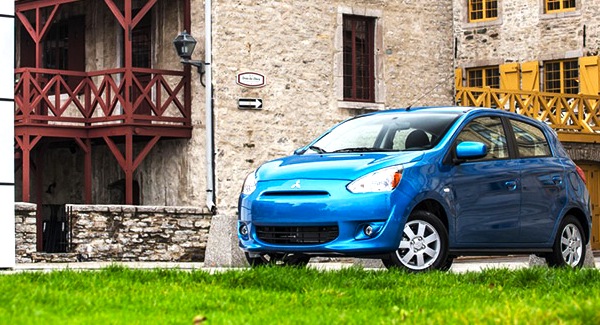 Mitsubishi Mirage
In September we welcome an all-new model inside the Puerto Rican Top 10! A very rare event indeed. The Mitsubishi Mirage lands directly at #9 with 139 sales and 1.9% share for its first appearance in the territory. It is already the brand's best-seller, with the Lancer down a horrendous 13 spots to #21 this month. Let's also salute the solid performances of the Honda CR-V at ##15, Chevrolet Sonic at #23 and Mitsubishi Outlander at #26. The Jeep Wrangler leads the US contingent at #7, followed by the Ford Fiesta at #14 and Jeep Grand Cherokee at #16.
Previous post: Puerto Rico (USA) July 2013: Kia Rio lands on podium
One year ago: Puerto Rico (USA) September 2012: Toyota dominates, US brands low
Full September 2013 Top 175 All-models Ranking Table below.