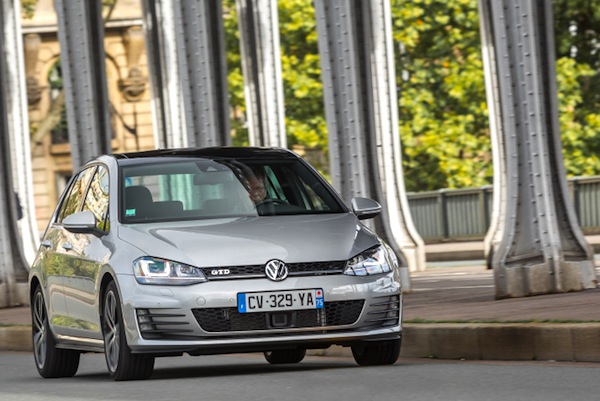 The VW Golf is the best-seller in Portugal in August.
* See the Top 200 best-selling models and Top 35 All-brands by clicking on the title! *
New car sales in Portugal are up by another very robust 26% year-on-year in August to 7,743 registrations, bringing the year-to-date total to 97,703 units, up 36% on 2013. It's a very volatile models ranking once again in Portugal this month: after crowing the VW Polo in July, Portuguese car buyers prefer the VW Golf in August, up 5 spots to land in pole position thanks to 443 sales and 5.7% share. The Renault Clio is up one rank and the Peugeot 208 up 4 to complete the podium, keeping their respective #1 and #2 rankings year-to-date. Excellent performance of the Nissan Qashqai up 7 spots to #4 and the BMW 1 Series up 15 to a fantastic 5th place.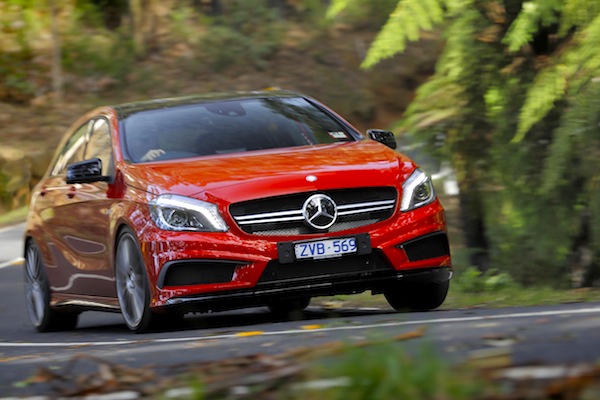 The Mercedes A-Class is among the 10 most popular vehicles in Portugal in August.
Notice also the Seat Leon up 6 to #7, the Audi A3 stable at #8 and 2.2% share vs. #14 year-to-date, the Mercedes A-Class up 11 to #10, Toyota Auris up 4 to #11, Peugeot 2008 up 8 to #15, Dacia Sandero up 27 to #16 and VW Passat up 28 to #18. Further down, let's salute the Mercedes GLA up 15 to #40, the Citroen C4 Cactus at #43 and the BMW 4 Series at #46.
Previous month: Portugal July 2014: VW Polo and Fiat Punto in command
One year ago: Portugal August 2013: BMW places 2 models in Top 8, Renault Captur #6
Full August 2014 Top 200 models and Top 35 All-brands Ranking Tables below.