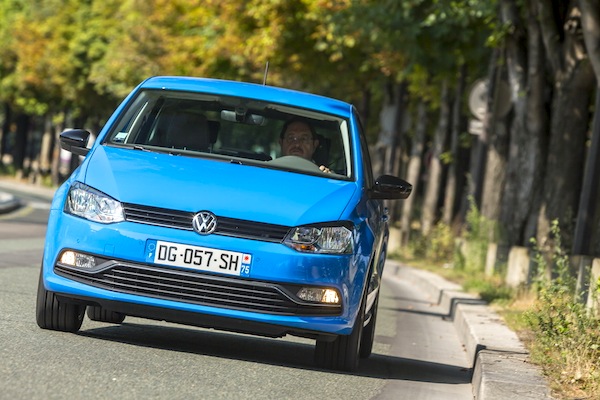 VW Polo
* See the Top 210 All-models and Top 33 All-brands by clicking on the title! Thanks Antonio *
+31% in July: the Portuguese new car market is definitely in recovery mode, bringing the year-to-date total to 89,949 units or a 37% improvement over the same period last year… Similarly to Croatia which we covered yesterday, this month is heavily influenced by rental car sales, which could explain the somewhat extraordinary models ranking: the VW Polo brilliantly takes the lead for the first time since BSCB has started following the Portuguese monthly models charts (June 2013) thanks to 710 sales and 5% share vs. #3 and 3.9% year-to-date, and the Fiat Punto is up 9 spots on June to a fantastic 2nd place at 586 units and 4.1% vs. #9 and 2.4% so far in 2014. The Renault Clio remains leader year-to-date (5.6%) but drops to third place at 4% share in July. The Seat Ibiza is strong at #4 vs. #7 ytd, as are the Audi A3 at #8 vs. #14, Toyota Yaris at #12 and Seat Leon at #13.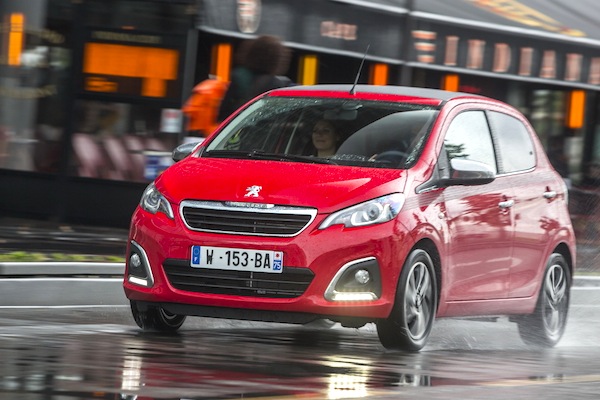 Peugeot 108
Further down, the Peugeot 108 lands directly at #34 for its very first appearance inside the Portuguese charts with 115 sales and 0.8%, the Citroen C4 Cactus is down 3 spots on June to #39, the BMW 4 Series down two to a still very impressive #41, the Mercedes V-Class lands at #103, the new generation Nissan X-Trail at #173 and the BMW i8 sells its very first two units this month in Portugal. We also welcome the Maserati brand into the Portuguese sales charts after a couple of years of absence, with one unit sold this month (a Quattroporte). In the brands ranking, Volkswagen (+61%) overtakes Renault (+38%) but remains #2 year-to-date, while Seat (+80%), Dacia (+180%) and Porsche (+105%) are on fire.
Previous month: Portugal June 2014: Mass brands reclaim market up 24%
One year ago: Portugal July 2013: Discover the Top 250 All-models ranking!
Full July 2014 Top 210 All-models and Top 33 All-brands Ranking Tables below.