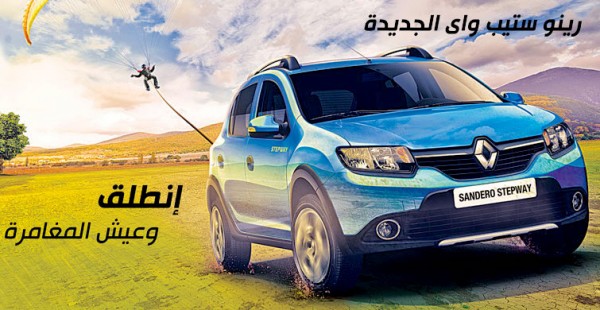 The Stepway variant accounts for 100% of Renault Sandero Egyptian sales this month.
* See the Top 130 All-models by clicking on the title *
After gaining 52% a year ago, the Egyptian new car market is back down 18% in September this year to 23.128 registrations, pulling the year-to-date total into negative at 209.057 units (-0.7%). The Chevrolet TFR remains the favourite choice of Egyptian new car buyers with a strong 9.4% share, cemeting its year-to-date market lead over the Hyundai Verna at 6.9%. The Nissan Sunny and Renault Logan are equal-third with 6.3% of the market, followed at a distance by the Chevrolet Aveo (3.6%), Hyundai Elantra (3.4%) and Chevrolet Lanos (3.3%). The Renault Sandero is back from the dead (#127) to 8th place with 703 sales, all of them Stepway, while the Kia Sportage is up 27 spots to #11 and the BMW 4 Series lands at #96 with its first 10 units finding a new Egyptian home this month.
Previous month: Egypt August 2015: Chevrolet TFR back in charge
One year ago: Egypt September 2014: Renault Logan shoots up to 6th place
Full September 2015 Top 130 All-models Ranking Table below.