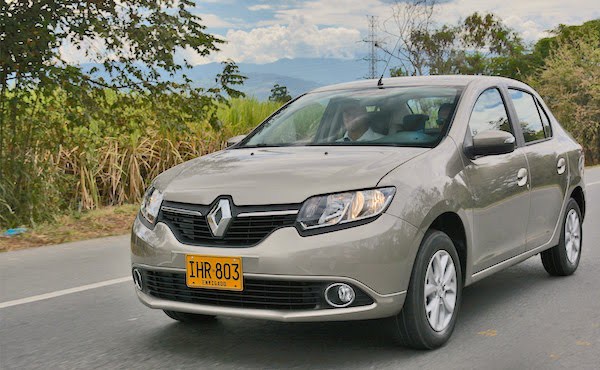 The new generation Renault Logan has finally launched in Colombia.
* See the Top 50 best-selling models by clicking on the title *
This month we give you an exclusive Top 50 models ranking for Colombia with one month delay – September data. This is passenger cars and LCVs only and excludes medium/heavy commercial vehicles. The Chevrolet Sail keeps the lead with just under 7% share above the Chevrolet Spark at 5.7%, but Renault monopolises the remaining spots in the Top 5. Now that the new generation Logan and Sandero have finally launched in the country, this may even change in the next few months as the two leading Chevrolets are under threat to continue their implacable reign.
The Chery Y380 is the most popular Chinese nameplate in Colombia.
The Sandero holds 5.3% of the Colombian market in September vs. 4.7% year-to-date, followed by the Logan at 4.8% vs. 4.1% and the Duster at 4% vs. 3.7%. Notice also the Hyundai City Taxi at an excellent 6th spot, the Nissan Frontier leading all pickups at #9, the Suzuki Grand Vitara holding strong at #12 and the Chery Y380 topping all Chinese nameplates at #36.
Previous post: Colombia October 2015 (brands): Mazda, Foton and Hino up, market down 29%
September brand post: Colombia September 2015: Renault and Mazda impress
Previous year: Colombia Full Year 2014: Chevrolet Sail tops record market
Full September 2015 Top 50 models Ranking Table below.