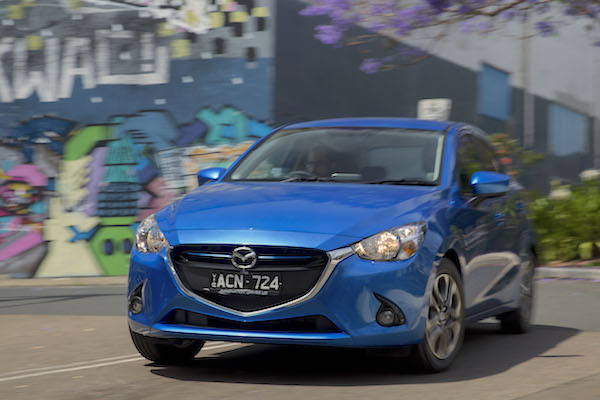 Mazda sales are up a fantastic 52% year-on-year in May in Colombia.
* See the Top 30 best-selling brands by clicking on the title *
The Colombian new car market is falling deeper and deeper into recession with sales down a depressing 16% again in May to 22.513 registrations, pulling the year-to-date total down 6% on 2014 to 113.216 units. Chevrolet bucks the negative trend with sales up 1% year-on-year in May to 6.035 units for a strong 26.8% market share vs. 24.2% so far in 2015 (-10%), Renault (-15%), Kia (-23%) and Nissan (-24%) all tumble down while Mazda (+52%) and Suzuki (+16%) deliver outstanding performances inside the Top 10. Toyota (-52%), Hyundai (-38%), Ford (-36%) and Volkswagen (-32%) are the hardest hit. Outside the Top 10, notice Mercedes up 15%, Foton up 4% and Subaru up a gigantic 168%.
Previous month: Colombia April 2015: Kia Sportage on podium, market down 16%
Previous year: Colombia Full Year 2014: Chevrolet Sail tops record market
Full May 2015 Top 30 brands Ranking Table below.