Switzerland April 2013: Also warming up to the BMW 3 Series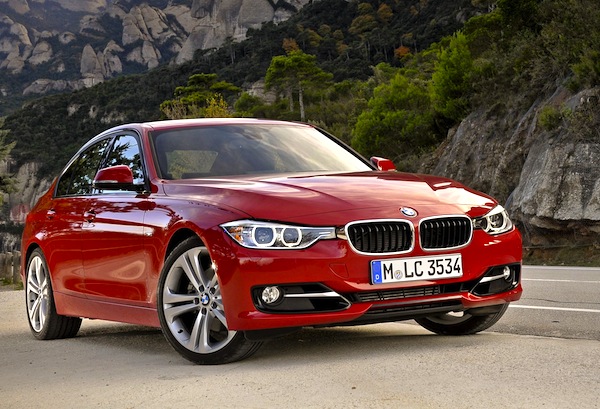 BMW 3 Series
See the Top 100 best-selling model and Top 37 All-brands by clicking on the title! *
Swiss new car sales stabilise in April: down just 2% to 28,397 registrations, which brings the year-to-date total to 100,148 units, down 7% on 2012. The VW Golf now has definitely wrestled his way out of the Skoda Octavia's claws, selling 1,238 units for a 4.4% market share vs. 639 and 2.3% for the Octavia. The Golf now also frankly leads year-to-date with 3,785 sales and 3.8% vs. 3,157 and 3.2%. Similarly to Austria, Switzerland is now warming up to the new generation BMW Series 3, up one spot on March to land on the podium at 605 units and 2.1% and now #4 year-to-date vs. #18 in 2012...
The Opel Mokka is already Opel's best-seller in Switzerland!
Other great performers this month in Switzerland include the Peugeot 208 up 6 spots to #6, the Audi A3 up 15 to #8, Suzuki Swift up 5 to #9, BMW 1 Series up 6 to #10 and the Suzuki SX4 up 11 to #13. The Opel Mokka is up 6 ranks to a best-ever #15, becoming Opel's best-seller in the country both this month (ahead of the Opel Astra at...#38!) and year-to-date already at #23 with 1,011 sales ahead of the Astra at #24!
Previous month: Switzerland March 2013: VW Golf #1, Honda Jazz on podium!
One year ago: Switzerland April 2012: VW Tiguan and Mercedes C-Class shine
Full April 2013 Top 100 models and Top 37 All-brands Ranking Tables below.