Europe January 2013: Worst January in 23 years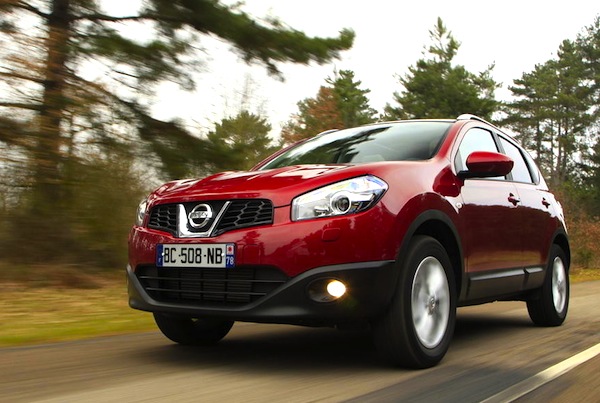 Nissan Qashqai
* See the Top 10 best-selling models and brands by clicking on the title! *
Down a painful 10% year-on-year to 911,859, the European new car market delivers its worst month of January since 1990... If the UK (+11%), Poland (+8%) and Portugal (+6%) progress, Germany (-9%), France (-15%), Italy (-18%), the Netherlands (-30%) and Spain (-10%) all fall heavily. Brand-wise, the January Top 7 is identical to the Full Year 2012 ranking with Volkswagen (-12%) and Ford (-26%) in the lead while Opel/Vauxhall manages to go up 2% thanks to the Mokka (5,500 sales this month). Renault (-12%), Peugeot and Citroen (both at -17%) dive while Fiat (-6%) and Audi (-2%) do ok. BMW (+5%) and Mercedes (+2%) are the only other Top 10 carmakers to gain ground year-on-year this month...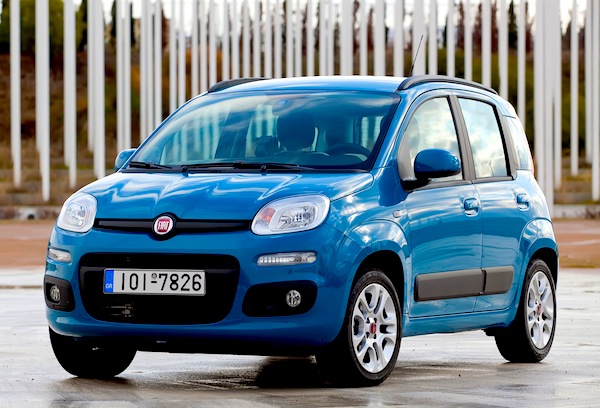 Fiat Panda
The VW Golf remains by far the most popular model on the continent but drops faster than the market at -18% despite the arrival of the new generation. The Ford Fiesta is back up to #2 but it is only 281 sales above the VW Polo and 329 above the Renault Clio, up 11% on January 2012 thanks to the 4th generation. The Peugeot 208 follows at #5 with 19,260 sales.
The Nissan Qashqai is back within the Top 10, hitting a record #7 spot thanks to 17,047 sales, a ranking it also reached in March and July 2012 and the best-ever monthly ranking for a Japanese model in Europe. Notice also the Opel Astra and Corsa both progressing year-on-year at +1% and +2% respectively and the Fiat Panda breaking into the European Top 10 for the 5th time in the last 12 months at #10 and 14,307 units.
Previous post: Europe Full Year 2012: Now with Top 350 models and Top 60 brands
Previous month: Europe December 2012: Peugeot 208 up to #2
One year ago: Europe January 2012: Skoda Octavia in Top 10 for the first time
Full January 2013 Top 10 models and brands Ranking Tables below.