Switzerland January 2013: Skoda Octavia back on top!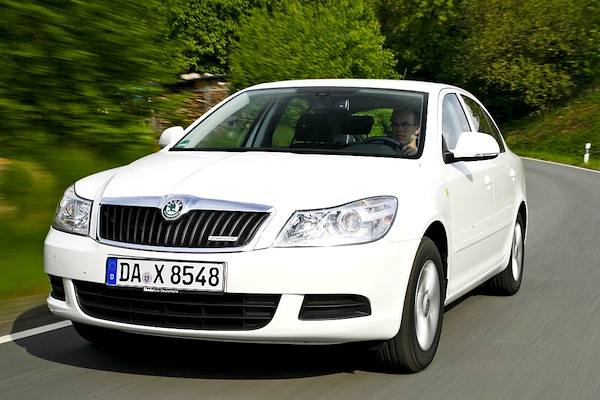 Will the Skoda Octavia put an end to 19 consecutive years of VW Golf domination in 2013?
* See the Top 100 best-selling models and Top 37 All-brands by clicking on the title! *
New car sales in Switzerland are down 10% year-on-year to 21,022 registrations in January, and this month something very interesting happens in the models ranking. While we thought all was back to normal at the end of 2012 when the VW Golf took back the lead in November and December thanks to the introduction of the 7th generation, in January the Skoda Octavia is back in pole position for the third time in the last 5 months. And with 808 sales and 3.8% vs. 534 and 2.5% for the Golf, it actually lodges its biggest advantage agains the Volkswagen best-seller: 1.4% share vs. 1.1% in October and 0.7% in September... And this is happening as the new generation Octavia is already unveiled but not on sale yet... As I predicted in my last interview to World Radio Switzerland, 2013 is shaping up to be the theatre of the closest fight ever between the Octavia and the Golf for the Swiss models top spot...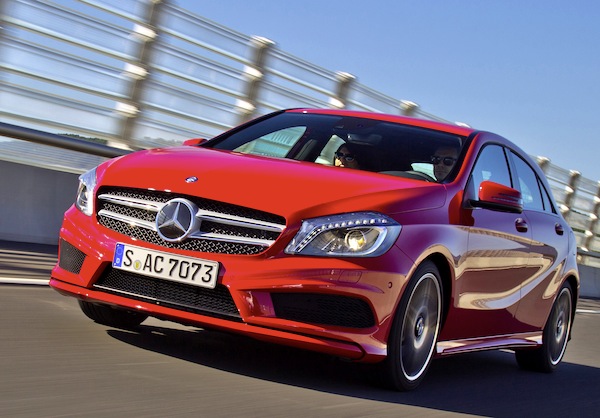 Mercedes A-Class
But wait there's more striking events in the ranking this month: the Audi A4 is up 8 spots on last month to #3, but illustrating the extreme fragmentation of the Swiss car market, only 315 units and 1.5% share are enough for it to climb onto the podium. Two recent launches (finally) take off: the Mercedes A-Class is up a huge 47 ranks to #5 with 298 sales and 1.4% thanks to the new model and the Peugeot 208 is up 44 spots to #6 at 293 units and 1.4% also.
Is the Peugeot 208 finally finding its mojo in Switzerland?
Other great performers include the Suzuki SX4 up 30 to #7 vs. #31 in FY2012, the Volvo V40 up 49 to #12, the Audi Q3 up 16 to #15, Honda CR-V up 35 to #24, Toyota Auris up 56 to #32, the Opel Mokka breaks into the Swiss Top 50 for the first time at #44 with 156 sales and 0.7%, the Mitsubishi Outlander is up to #68 vs. #127 in 2012 and Porsche 911 up to #86 vs. #124.
Previous post: Switzerland Full Year 2012: Subaru XV and Skoda Octavia impress
Previous month: Switzerland December 2012: VW Up! up to a record #5
One year ago: Switzerland January 2012: VW Tiguan and Volvo XC60 excel
Full January 2013 Top 100 models and Top 37 All-brands Ranking Tables below.