Austria Full Year 2012: VW Tiguan star of the show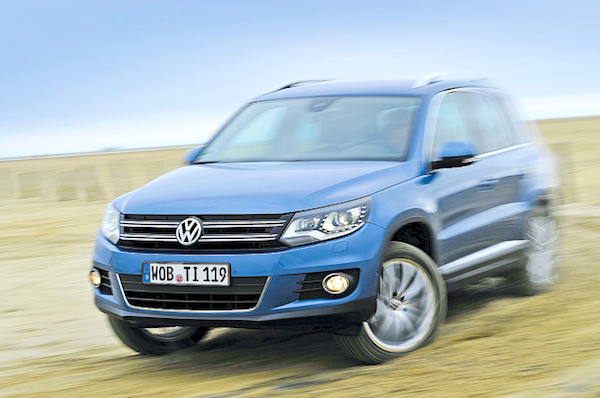 VW Tiguan
* See the Top 100 best-selling models by clicking on the title! *
The Austrian new car market is down 6% year-on-year in 2012 to 336,010 registrations, and the most popular model in the country this year is familiar: the VW Golf is in the lead for potentially the 36th consecutive year (longer than in Germany!) but reaches its weakest share since 2009 at 4.2% and 14,215 sales, down 15% on 2011. The star of the year is without contest the VW Tiguan, up 57% and 8 spots on last year to #2 at 9,378 units and 2.8%, even interrupting 36 consecutive months of VW Golf reign when it took the lead of the monthly Austrian ranking for the first time in October...
Hyundai i20
In fact Volkswagen monopolises the Full Year models podium (like in Germany) for the first time in Austria with the Polo ranking #3 with 9,302 sales and 2.8%, down 22% on 2011. The Skoda Octavia is back up two ranks to #4 (+6%), ahead of the Skoda Fabia (-7%), Seat Ibiza (-22%) and Hyundai i30 (-7%). Good year for the Ford Fiesta up 5 spots and 7% to #8 but disappointing performances of the VW Passat at #9 (-19%) and Opel Astra at #10 (-39%).
Mazda CX-5
Outside the Top 10, great performers include the Hyundai i20 up 24 spots to #13, Nissan Qashqai up 12 to #15, Hyundai ix35 up 14 to #21, Opel Zafira up 24 to #22, Skoda Yeti up 21 to #23, BMW 3 Series up 20 to #28, Audi Q3 up 125 to #33, Kia Rio up 49 to #37 and Mercedes B-Class up 38 to #51. There are 4 all-new models in the Austrian Top 100 this year: the VW Up! at #41, Peugeot 208 at #42, Mazda CX-5 at #71 and Dacia Lodgy at #94. Brand-wise, let's salute the performances of Skoda at #2 (+2), Hyundai at #5 (+2) and Land Rover up 95%.
Previous post: Austria December 2012: Volkswagen places 6 models in the Top 6!
Previous year: Austria Full Year 2011: VW Golf, Polo and Opel Astra on podium
Full Year 2012 Top 100 models and Top 30 brands Ranking Tables below.