UK November 2012: Ford Focus edges past Fiesta for pole position
Ford Focus
* See the Top 10 best-selling models and Top 43 All-brands ranking by clicking on the title *
10th month of year-on-year growth in the UK so far in 2012 with November up a brilliant 11% to 149,191 registrations, bringing the year-to-date total to 1,921,052 units, up 5% on 2011. For only the 4th time in the last 3 years after May 2010, January 2011 and February 2012, the Ford Focus manages to edge past its little sis the Fiesta by just 12 units to hold the pole position in the UK with 7,495 sales and  5% share. The Fiesta logically keeps the 2012 year-to-date lead with 104,288 sales and 5.4%, followed by the Vauxhall Corsa at 84,924 and the Focus at 77,850. If you want to view any particular version of these models, visit www.motors.co.uk.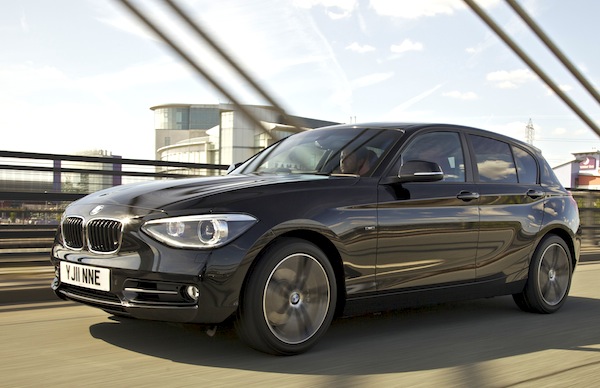 BMW 1 Series
The VW Golf (#4) and Vauxhall Astra (#5) exchange positions vs. October as do the Nissan Qashqai (#6) and BMW 3 Series (#7) to reflect the year-to-date ranking. The BMW 1 Series stays at a best-ever #8 spot for the 2nd month in a row thanks to 3,135 sales for a 2.1% share. It is the 1 Series' 7th time within the UK Top 10 after October 2008 (#10), September 2009 (#10), September 2010 (#10), June 2011 (#9), August 2012 (#10) and October 2012 (#8).
Thinking of buying a car? Check out the Car People, the hassle-free way to buy a car (This is a sponsored link).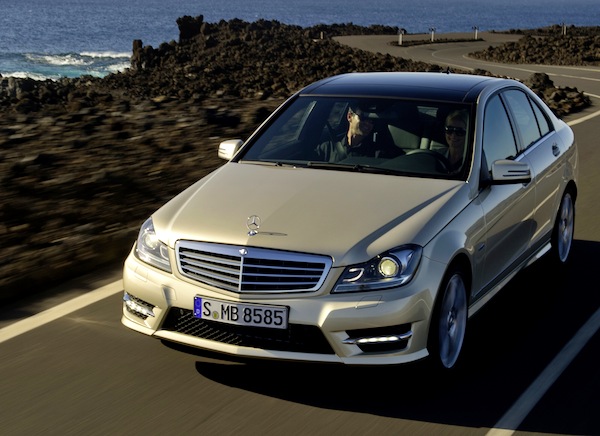 Mercedes C-Class
Another premium performer this month is the Mercedes C-Class at #9 with 2,901 sales and 1.9%, back within the UK Top 10 for the third time in the last 5 months and only its 5th time ever after December 2005 (#10), November 2011 (#10), July 2012 (#7) and September 2012 (#6). The C-Class is now up to an outstanding #9 spot year-to-date at 35,328 sales and 1.8%. Brand-wise, notice Hyundai up 64% year-on-year, Kia and Skoda both up 40%, Vauxhall up 23%, BMW at #4, Mini at #13 and Land Rover at #15.
Previous post: Why the UK market is growing in 2012
Previous month: UK October 2012: BMW 1 Series up to best-ever #8
One year ago: UK November 2011: Mercedes C-Class in Top 10 for 2nd time ever
Full November 2012 Top 10 models and All-brands Ranking Table sbelow.