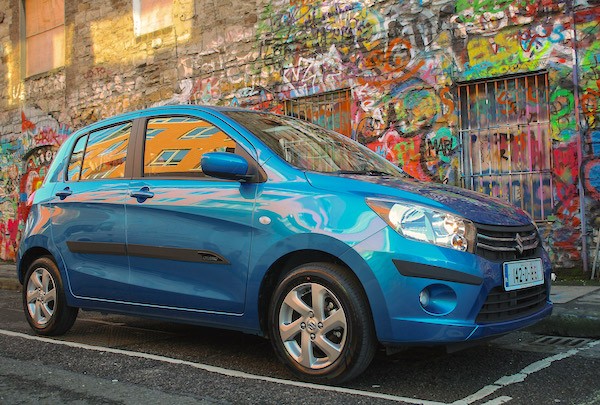 Suzuki Celerio
* See the Top 43 All-brands by clicking on the title *
The Uruguayan new car market is down a harsh 17% year-on-year in May to 3.834 registrations, pulling the year-to-date total into negative territory at 21.201 units, down 1% on 2014. Suzuki cements its newfound leadership thanks to 621 sales and 16.2% market share vs. 14.9% year-to-date, with the entire Top 4 delivering higher market shares than their 2015 levels: Volkswagen at 12.3%, Chevrolet at 11.9% and Renault at 6.9%. Peugeot is up 4 spots on April to #6 with 5.3% share vs. 3.6% so far this year, while the Chinese (18.6% of the overall market) are led by BYD (4.1%), Lifan, FAW (both at 2.5%), Geely (2.4%), Chery (1.9%), Dongfeng (1.5%) and Chana (1%).
Previous post: Uruguay Full Year 2014: Chevrolet #1, Suzuki Celerio best-seller
Previous month: Uruguay April 2015: Suzuki and Volkswagen on top
One year ago: Uruguay May 2014: Suzuki on podium
Full May 2015 Top 43 All-brands Ranking Table below.