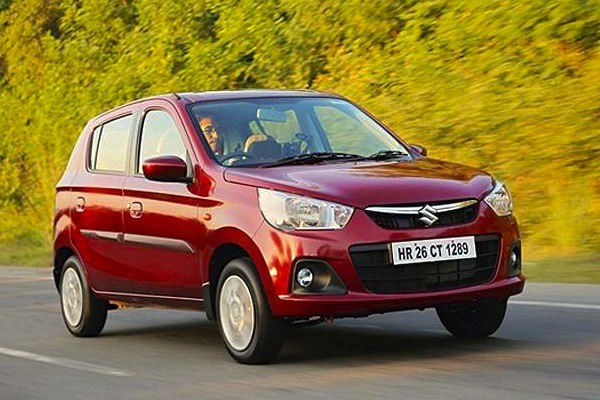 Suzuki launched the new Alto K10 in Uruguay just two months after India.
* See the Top 55 All-brands by clicking on the title *
The Uruguayan new car market struggles in 2014, down 8% year-on-year to 52,678 registrations. Chevrolet keeps the lead of the brands ranking despite sales down a very harsh 27% to 6,353 units and 12.1% – down for 25% share in 2010. This year's winner is without a doubt Suzuki, increasing its deliveries by an excellent 50% year-on-year to 4,937 and 9.4% share in 2nd place vs. 5th and 5.8% in 2013. Suzuki has been extremely reactive in its product launches in Uruguay, for example making the new generation Alto K10 available here only two months after its launch in India where it is imported from. As a result Volkswagen (-23%), Fiat (-7%) and Nissan (-18%) all lose one spot whereas Renault (+16%) is up three to #6.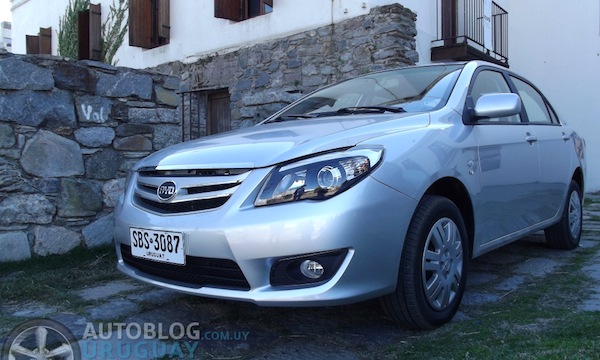 BYD almost doubles its sales in Uruguay in 2014, ranking #10 overall.
One of the particularities of the Uruguayan car market is exceptional strength of Chinese manufacturers, holding 22.2% of the market in 2014 (vs. 23.1% ion 2013) which is a world-best outside China. No less the 24 Chinese carmakers appear in the 2014 Uruguay sales charts out of 55 brands in total. Chery is the most popular once again but sees its sales drop 20% to #8, whereas BYD almost doubles its deliveries to #10 (+93%), ahead of FAW (#12), Geely (#14), Lifan (#18), Great Wall (#19), Dongfeng (#21), JAC (#22), Chana (#23) and Gonow (#26). These are not insignificant as a brand like BYD outsells Ford, Toyota, Citroen, Mitsubishi and Kia here…
Previous month: Uruguay November 2014: Suzuki takes the lead
One year ago (models): Uruguay Full Year 2013: Now with Top 10 best-selling models
One year ago (brands): Uruguay (brands) Full Year 2013: One in 4 new cars is Chinese
Full Year 2014 Top 55 All-brands ranking vs. Full 2013 figures below.