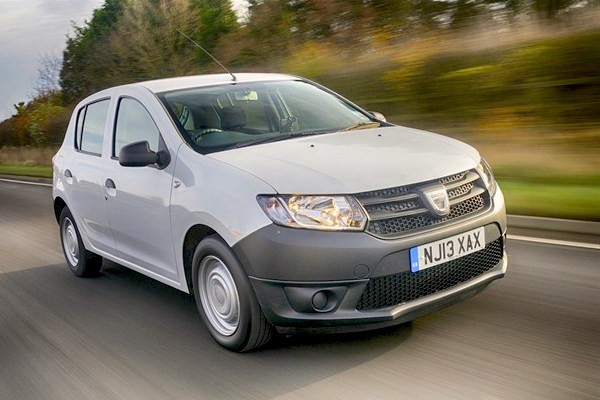 The Dacia Sandero is up two spots to #2 in Morocco in 2014.
* See the Top 4 best-selling models by clicking on the title *
New light vehicle sales in Morocco are up a shy 1% year-on-year in 2014 to 122,081 registrations, divided in 109,670 passenger cars (+1%) and 12,411 light commercial vehicles (-1%). French-Romanian manufacturer and local producer Dacia continues to progress with sales up 11% to 33,734 units and a huge 27.6% market share. Dacia even manages in Morocco what it hasn't yet managed in any country in the world – including Romania: monopolising the Top 4 best-selling models! The Logan finishes the year in pole position once again just under 10% market share, above the Sandero (+9%), Dokker (+2%) and Duster (+6%).
Dacia Logan taxi in Rabat, Morocco – picture by redahida via Flickr
Off these four models, only the Duster isn't assembled locally. The only missing element of the Dacia range atop the Moroccan sales charts is the Lodgy, but this may change soon: the low-cost MPV is involved in a campaign started in late 2014 to renew the country's 'large taxi' parc thanks to government aid. Renault comes in 2nd place with sales down an abysmal 31% to 11,475 and 9.4% share, mainly due to the discontinuation of the locally-produced previous generation Kangoo. The Clio IV (#7) and new Kangoo (#8) make it 6 Renault Group models in the 2014 Moroccan Top 10. Ford rounds up the brands podium at 9.846 sales (+6%).
Previous year: Morocco Full Year 2013: Dacia Logan, Dokker and Sandero in Top 4
Two years ago: Morocco Full Year 2012: Renault Kangoo #1, 3 Dacias in Top 4!
Full Year 2014 Top 4 models Ranking Table vs. 2013 figures below.