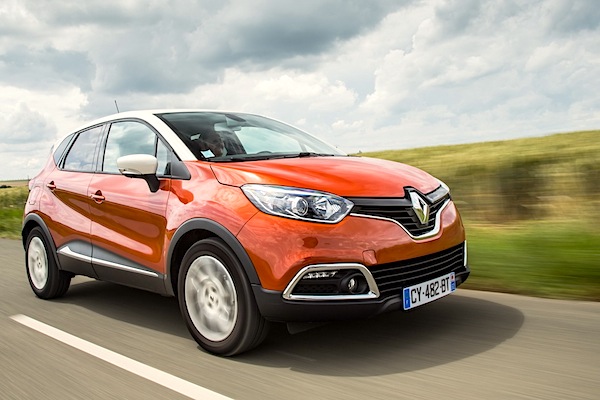 The Captur helps Renault lift 16% year-on-year in Luxembourg.
* See the Top 10 best-selling brands by clicking on the title *
New car sales in Luxembourg are up a reassuring 7% year-on-year in 2014 to 49,793 registrations, and Volkswagen keeps the lead of the brands ranking with 12.9% share. Helped by the success of the Captur, Renault is up two spots and 16% on 2013 to reclaims the 2nd spot it held in 2012 with just above 10% share. Audi is up 3% and BMW up 7% but both manufacturers are down one rank to #3 and #4 respectively, above Mercedes. Notice also Peugeot up 13% to 6th place. One very interesting particularity of the Luxembourg new car market is the extremely high prevalence of station wagons, accounting for just under 40% of all sales in 2014, thus competing for the title of most station wagon-friendly market in the world. Even more impressive, whereas the entire world is defecting from station wagons to SUVs, the station wagon market share was only 20% in Luxembourg a decade ago…
Previous year: Luxembourg Full Year 2013: 3 Premium Germans in Top 5
Two years ago: Luxembourg Full Year 2012: VW, Renault and BMW on top
Full Year 2014 Top 10 brands Ranking Table below.