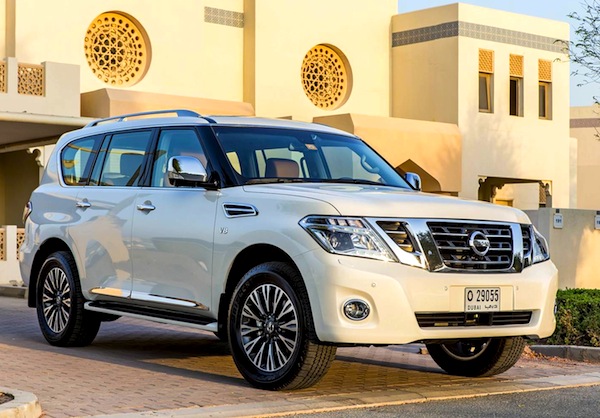 The Persian Gulf is the only region in the world where the Nissan Patrol still sells in significant numbers.
* See the Top 200 best-selling models by clicking on the title! Thanks Ldman *
The Gulf Cooperation Council area includes Bahrain, Kuwait, Oman, Qatar, Saudi Arabia and the United Arab Emirates. After gaining 10% in 2013, new car sales in the region are up a further 4% year-on-year in January to 135,717 registrations. Toyota monopolises the Top 4 with the Hilux on top thanks to 9,202 sales and 6.8% followed by the Prado (5.1%), Corolla (4.8%) and Land Cruiser (4.4%). Weirdly, whereas it brilliantly tops the Saudi sales charts, the Hyundai Elantra is down one spot on its FY2013 ranking this month to #5.
Hyundai Santa Fe
Nissan has a great month in the region: the D22 Pick-up is up 2 ranks on its FY2013 level at #8 and 3.3%, the Patrol stops just short of the Top 10 at #11 with 2% share vs. #18 and 1.3% in 2013 and the Sunny N17 is up 6 spots to #12. Notice also the Hyundai Santa Fe up 7 to #16, the Toyota RAV4 up 12 to #21, Kia Sportage up 8 to #26, Mitsubishi Lancer EX up a huge 35 ranks to #33, Hyundai i10 up 76 to #48, GMC Savana up 95 to #59 and the Chevrolet Impala up 47 to #68.
Previous post: Gulf Full Year 2013: Toyota Hilux down, Corolla and Prado up
One year ago: Gulf February 2013: Toyota Hilux #1, RAV4 creeps up
Full January 2014 Top 200 models Ranking Table below.