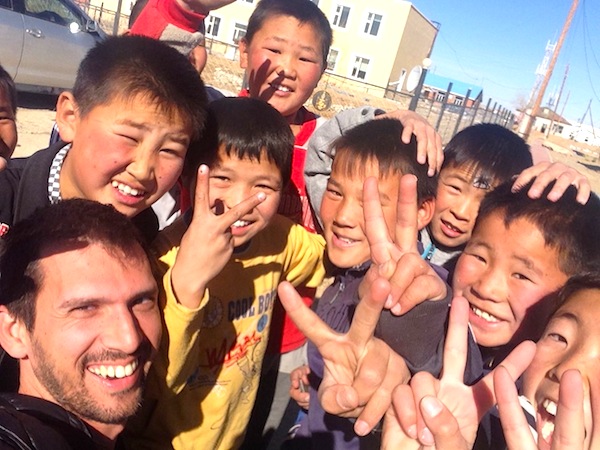 Cheering the 2 millionth BSCB visitor!
Today is an important day for BestSellingCarsBlog: after celebrating 1 million visitors in the past year last July and the site's third anniversary one month ago, we now celebrate the fact you have now been over 2 million unique visitors to check out BSCB since I have set up Google Analytics in May 2011! That's as many as places like Havana in Cuba, Cape Town in South Africa and the city of Paris, France intra-muros! The 2 million of you have checked out the site a total of 3.3 million times, viewing over 9 million pages. Yes this is big, and it's all thanks to you dear readers. So I wanted to express my gratitude for your visits and for making BSCB what it is today. Thank you!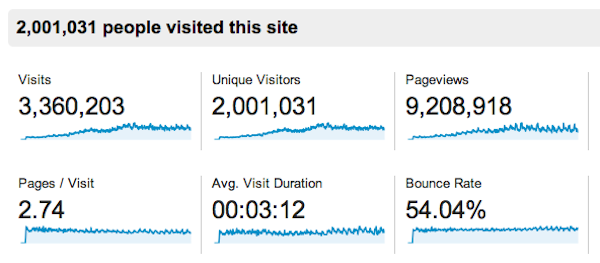 Google Analytics said it first!
If we delve a little bit deeper into the stats, we can see that the country delivering the most visits to BSCB over the period is the USA with 368,471 visits, followed by France (186,826), Italy (161,724), the UK (150,686), India (145,979), Germany (121,482) and Malaysia (101,335). City-wise, the winner is Paris France with 42,940 visits, ahead of Kuala Lumpur Malaysia (40,152), London UK (38,965), Sydney Australia (35,106), Milan Italy (33,339), Singapore (31.775), Cairo Egypt (30,018), Athens Greece (27,607) and New York USA (25,176).
Once again, thanks to all of you for visiting BestSellingCarsBlog and coming back day after day, month after month, year after year.