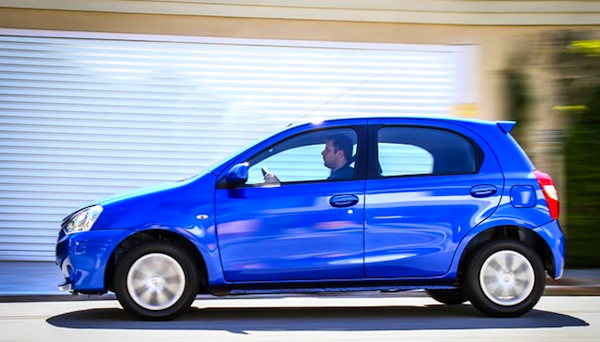 Argentina is now the country in the world where the Toyota Etios has ranked the highest.
* See the Top 196 All-models and Top 30 brands by clicking on the title! *
This is it: in January, Argentinean car dealers announced that the combined effect of a tax hike on imported models and the devaluation of the local currency meant the car market could drop by as much as 40% in 2014 after reaching a record 955,000 sales in 2013 (more on this – in Spanish – here). Dramatic? Perhaps not so much after all. March sales are down a horrendous 35% year-on-year to just 50,724 registrations, bringing the 1st Quarter figure down 13% to 217,407 units. Renault is the most popular brand in the country for the third time in the last 5 months thanks to 7,970 sales and 15.7% share, albeit only 15 units above Volkswagen this month! Ford (14%), Fiat (12.6%), Peugeot (10.1%), Toyota (9.9%) and Chevrolet (9.3%) follow.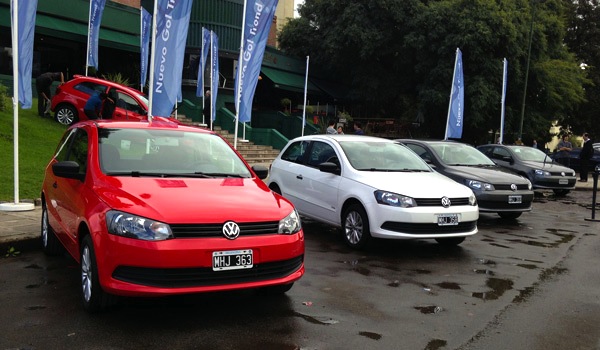 The VW Gol Trend is the best-seller in Argentina so far in 2014.
With the VW Gol Trend, the Argentinean models ranking has a different leader for the 5th month in a row after the Renault Clio Mio in November, the Renault Duster in December, Ford Ecosport in January and Ford Fiesta Kinetic in February. The Gol Trend sells 2,496 units for a 4.9% share, is #1 year-to-date at 8,380 sales and 3.9% and has now ranked #1 four times over the past 8 months. But the big event in Argentina this month is elsewhere: in 2nd place where we find the Toyota Etios, launched last September and imported from Brazil, with 2,365 sales and 4.7%. This is the highest monthly ranking the Etios has ever reached anywhere in the world, beating the #3 spot it hit in South Africa.
Toyota Etios, 'my first Toyota' says the Argentinean advertising campaign.
Leader last month, the Ford Fiesta Kinetic is down to a still very impressive third place in March, the Toyota Hilux is up one spot to #4 and remains #2 year-to-date and the Chevrolet Classic, #1 for 4 years in a row up to 2013, is back up 7 ranks to #5 but is still stuck at a paltry 13th place year-to-date. Other great performers this month include the Ford Focus III up 15 spots to #12, the Renault Nuevo Logan at #18 and the Fiat Punto up 10 ranks to #22. The Chery Tiggo is the best-selling Chinese model at #58 ahead of the Chery QQ (#69) and Fulwin (#82).
Previous month: Argentina February 2014: Ford Fiesta Kinetic leader for the first time
One year ago: Argentina March 2013: Renault Clio Mio up to third place
Full March 2014 Top 196 All-models and Top 30 brands Ranking Tables below.