San Marino 6 months 2013: Fiat teases Volkswagen for #1 spot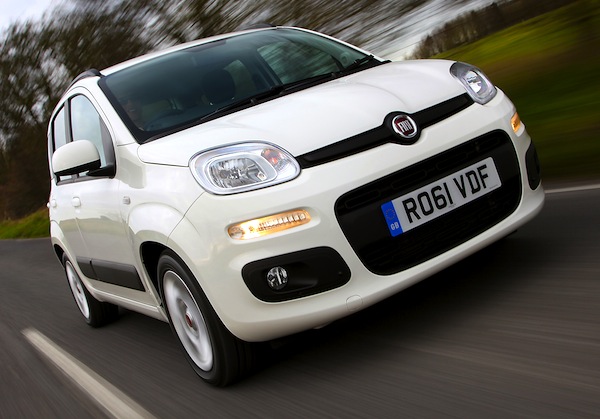 Fiat Panda. Fiat could become the #1 brand in San Marino in 2013, like in surrounding Italy.
* See the Top 20 best-selling brands by clicking on the title! Many thanks to Rutger *
San Marino, also romantically called the Most Serene Republic of San Marino, is a 61 square kilometres enclave surrounded by Italy in the North of the country, home to 30,000 inhabitants. The particularity of the San Marino new car market is that although it is technically in Italy, Fiat is much less successful here and German brands rule the roost. However this seems to be changing somehow. Over the first 6 months of 2013, new car sales in the country are down a painful 22% year-on-year to just 585 registrations.
In spite of sales down 21%, Suzuki remains the #4 brand in San Marino vs. #22 in Italy...
Volkswagen remains the most popular brand but with sales falling faster than the market at -36%, its market share has thawed to 16.6% vs. 20.3% a year ago. Reversely, Fiat gains 22% and goes from 10.2% share halfway through 2012 to 15,9% now, only 4 units below VW! Audi rounds up the podium at 13% (-25%), followed by Suzuki (-21%), Renault (+36%) and BMW, up 5 spots and 40% to #6. Notice also Hyundai up 36% and Lancia up 33%.
Previous post: San Marino Full Year 2012: Volkswagen and Audi grab 1/3 of the market
One year ago: San Marino 6 months 2012: VW and Audi lead, Land Rover shines
Full 6 months 2013 Top 20 Ranking Table below.