Iceland January 2013: Honda CR-V triumphs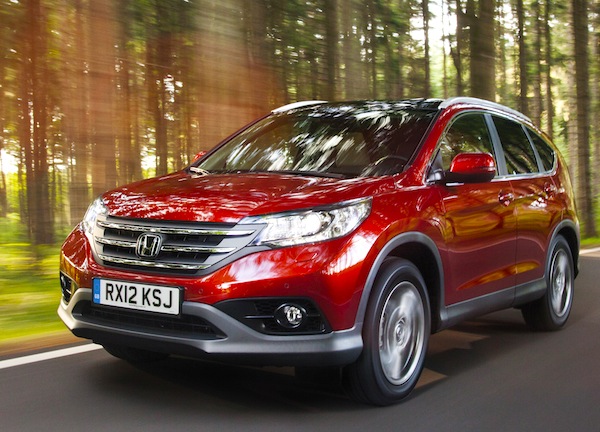 Honda CR-V
* See the Top 50 best-selling models and Top 20 brands by clicking on the title! *
As the days reach their shortest of the year and with the country pretty much in darkness for most of the month, 507 new vehicles found a buyer in Iceland in January. Surprise on top: the Honda CR-V triumphs, helped by the arrival of the new generation of the model, with 40 sales and 7.9% share. It is followed by the 2012 leader the Toyota Yaris at 37 units and 7.3% while the Chevrolet Captiva brilliantly rounds up the podium with 29 sales and 5.7% vs. #21 and 1.4% over the Full Year 2012.
Dodge Durango
Other great performers this month in Iceland include the Chevrolet Spark at #6 vs. #14 in 2012, the Suzuki Grand Vitara up to #8 vs. #15, the VW Caddy up to #9 vs. #23, Kia Sportage at #10 vs. #25, the Dodge Durango at an exceptional 13th place whereas it didn't break into the FY2012 Top 100, the Mitsubishi Pajero at #16 vs. #32, the Chevrolet Cruze at #19 vs. #28 and the Mazda6 at #21 vs. #79.
Previous post: Iceland mid-January 2013: SUV segment off to great start
Full Year 2012: Iceland Full Year 2012: Toyota Yaris #1 for the first time since 2008
Full January 2013 Top 50 models and Top 20 brands Ranking Tables below.