UK September 2012: Mercedes lodges record figures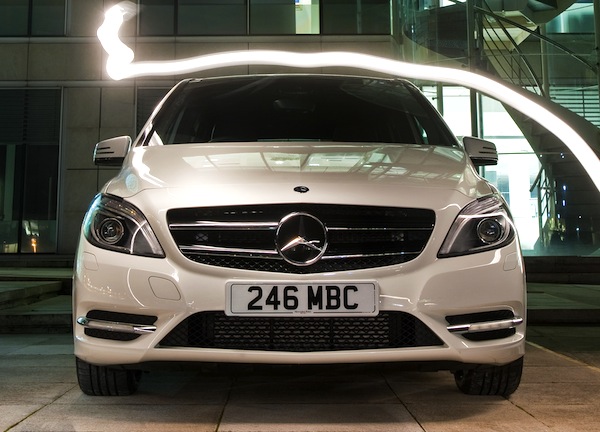 The Mercedes B-Class lodged its highest ever month in the UK in September
Yesterday Angus Filton from Mercedes-Benz cars UK kindly shared with me some (rare) additional figures for what turned out to be a historical month for Mercedes in the UK, so I thought it would be worth a quick update. As you already know, the C-Class is up to a record #6 spot this month with 7,948 sales and 2.2% which are also its highest ever monthly volume and market share in the country. In fact, Mercedes delivered its highest UK September ever at 16,569 units, its strongest ever market share at 4.6% and its third biggest monthly volume ever after March 2006 and 2007...
Model-wise, apart from the C-Class, the B-Class also hit its highest ever volume this month at 1,415 units, adding up to a record 5,165 sales year-to-date, while the E-Class was down 13% to 3,915 units and the M-Class up 16% to 811 sales. Note all these results are achieved while the A-Class will launch in January 2013 - so more records are in store for Mercedes in the UK. The 5th October Mercedes press release also mentions its Light Commercial Vehicle division had its best month ever at 4,478 units, up 28% year-on-year and this without the Citan scheduled to launch in early 2013.
These results come as BMW also lodged strong results in the UK with the 3 Series at #7 in the September models ranking, its third time in the Top 7 in the last 5 months.
Note: the Mercedes links in this post are sponsored.