Australia June 2012: Commodore down to #8 in record market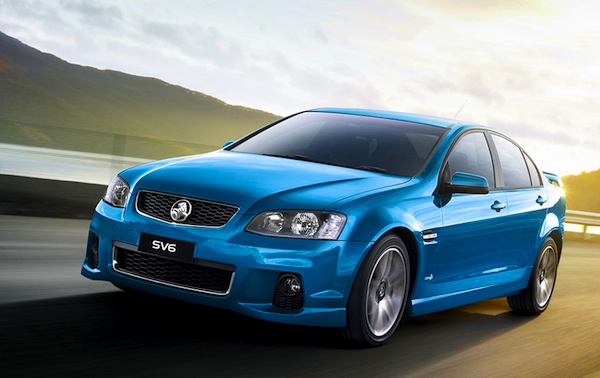 Holden Commodore
* NOW UPDATED with the Top 50 best-selling models!  Click on title to see *
While Europe car sales are falling a bit deeper into recession each month and the US is recovering with strong growth off very low bases, one Western country continues to impress: Australia. June 2012 is simply the highest ever month for car sales in the history of Australian automobile. No less. At 112,566 sales it beats the previous record established in June 2010 at 108,722 and 2012 is on track to become a record year with a total of 1.079 million units predicted...
Toyota Hilux (left-hand drive version)
In this euphoric context a once-in-a-lifetime change of guard in the models ranking is unfolding before our eyes. On one side the Toyota Hilux tops the ranking for the third consecutive month (it is the first time ever the Hilux has managed that feat) with 4,308 sales and 3.8% share and is now #2 year-to-date at 19,412 units and 3.5%. The Mazda3 delivers solid month after solid month at 3,924 sales and 3.5% in June and still in pole position year-to-date with 21,813 units and 4%. It is one of 5 small cars in the Top 7 with the Toyota Corolla (#3), Holden Cruze (#4), Hyundai i30 (#6) and VW Golf (#7), all posting strong sales this month.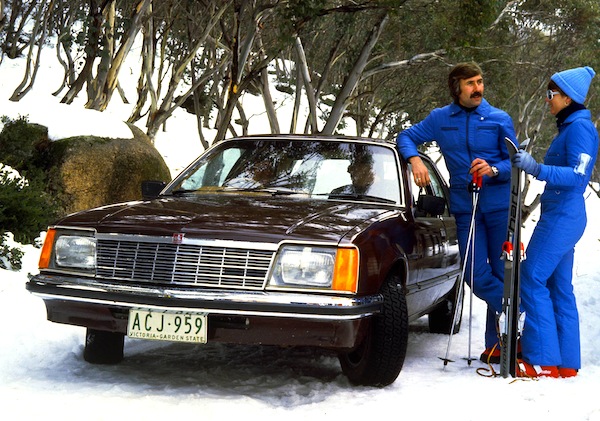 1978 Holden Commodore. It's the end of an era in Australia
On the other side, and it is not my habit to stress under-performing models but this is too much of an event to ignore it, we have the Holden Commodore, the best-selling car in Australia for 15 years in a row from 1996 to 2010 and ranked within the Top 2 for the entirety of the nameplate's life from 1978 to 2011, down to #8 this month. This is by far the lowest ranking the Commodore has ever been at in the nameplate's 34 years and the horizon is starting to look very dark for what used to be Holden's cash cow.
In fact the Commodore is following the trajectory that took its 'nemesis' the Ford Falcon from ranking within the Top 2 best-sellers in Australia from its introduction in 1960 up to 2005, then falling to #5 in 2007, #10 in 2011 and #28 just last month. This evolution seems inevitable and the next few months could bring some more bad news for the Commodore unfortunately... To understand the enormity of this development in the Australian market it would be a little like the Ford F-Series slipping down the ranking in the US or the VW Golf losing its crown in Germany...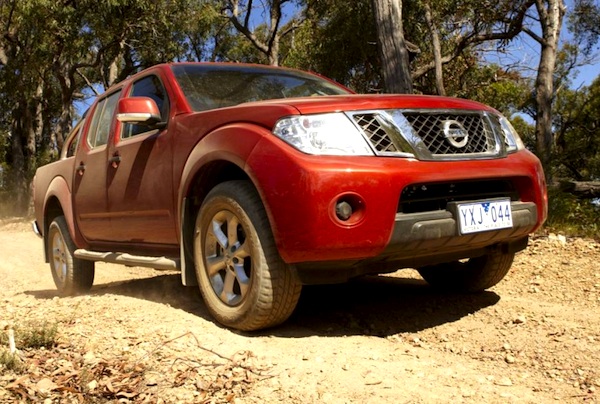 Nissan Navara
Back to positive news: in June the Nissan Navara hits its highest Australian ranking ever in 5th place with a fantastic 3,034 sales and 2.7% share while the Ford Territory is up 9 spots on May to #13 and with 1,800 units delivers its best monthly volume since June 2007, exactly 5 years ago. Notice also the all-new Mazda CX-5 brilliantly leading the SUV segment at #12 with 1,955 sales and an extremely solid 1.7% market share.
Other great performers this month include the Honda Jazz up 9 ranks to #24, the Hyundai ix35 up 7 to #35, the Hyundai Elantra up 12 to #31, the Subaru XV up 12 to #33 and the Hyundai i20 up 22 to #37.
Previous post: Australia May 2012: Now available with All-models ranking!
Previous month: Australia May 2012: Toyota Hilux dominates like never before
One year ago: Australia June 2011: Mazda3 leads, VW Golf at best-ever #4!
Full June 2012 Top 50 Ranking Table below.