Hungary 2007: Suzuki places 3 models on the podium!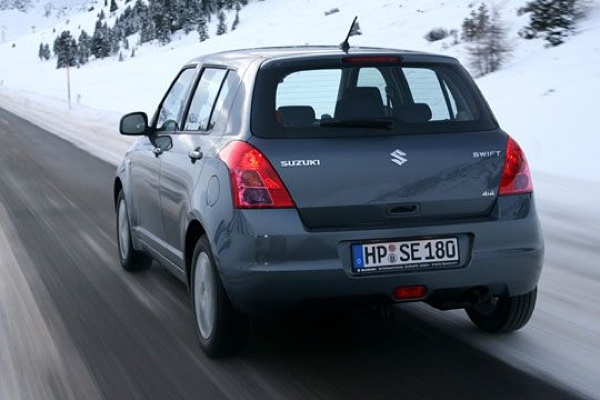 Suzuki Swift
* See the Top 10 best-selling models by clicking on the title! *
Suzuki has a factory in Hungary and has traditionally fared well in the country, but in 2007 the results are simply amazing. Th Japanese brand delivers an exceptional performance and places 3 models in the Top 3! The Swift is the best selling model in the country for the third year running with 15,661 sales and 8.8% share…
Suzuki SX4
ahead of the SX4 at 7,941 sales and 4.5%…
and the Ignis at 7,272 sales and 4.1%. The Opel Astra Classic and Skoda Fabia, both at 3.7% share, follow.
Full Year 2007 Top 10 Ranking Table below.
Hungary 2007 Top 10:
| | | | | | | |
| --- | --- | --- | --- | --- | --- | --- |
| Pos | Model | 2007 | % | 2006 | % | Pos |
| 1 | Suzuki Swift | 15,661 | 8.8% | 16,080 | 8.6% | 1 |
| 2 | Suzuki SX4 | 7,941 | 4.5% | 6,331 | 3.4% | 5 |
| 3 | Suzuki Ignis | 7,272 | 4.1% | 9,049 | 4.8% | 3 |
| 4 | Opel Astra Classic | 6,591 | 3.7% | 7,610 | 4.1% | 4 |
| 5 | Skoda Fabia | 6,499 | 3.7% | 10,127 | 5.4% | 2 |
| 6 | Ford Focus | 6,255 | 3.5% | 6,202 | 3.3% | 6 |
| 7 | Opel Astra | 6,047 | 3.4% | 5,482 | 2.9% | 8 |
| 8 | Skoda Octavia | 5,043 | 2.8% | 3,150 | 1.7% | 13 |
| 9 | Ford Fiesta | 4,784 | 2.7% | 5,781 | 3.1% | 7 |
| 10 | Toyota Yaris | 4,125 | 2.3% | 5,015 | 2.7% | 9 |
Source: www.autovalaszto.hu