Australia 1991: Holden Commodore keeps pole position
1991 Holden Commodore
* See the Top 50 best-selling models by clicking on the title! Many thanks to David *
Very tough year for new car sales in Australia, down 17% year-on-year to 514,566 registrations. For the first time I can share with you a full year-end Top 50 models ranking including commercial vehicles and 4WDs, all this thanks to David. In 1991 the Holden Commodore keeps the pole position it held in 1990 thanks to 50,820 sales and a market share just under 10%. The Ford Falcon is #2 at 48,430 units and 9.4%.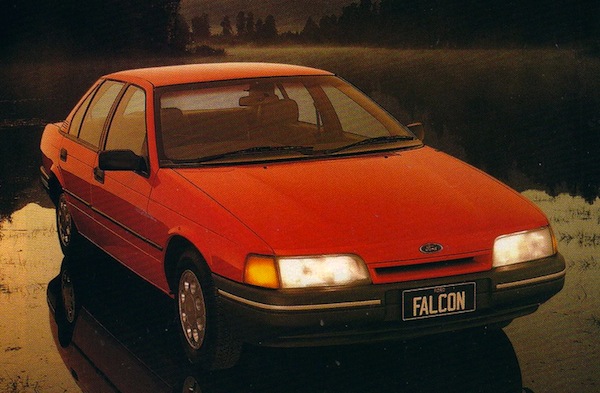 Ford EA Falcon
Thanks to sales down 'only' 10% year-on-year, the Mitsubishi Magna/Verada climbs up to third place at 28,765 units and 5.6%, followed by the Ford Laser at 27,885 sales and the Toyota Camry at 27,716, both commending a 5.4% market share. The Toyota Corolla ranks 6th at 5% ahead of the Nissan Pulsar at 3.9% and the Toyota Hilux at 2.6%. Notice the Daihatsu Charade breaking into the Top 10 at #10 with 9,405 sales and 1.8%. Further down, the Hyundai Excel is #16 at 1.4% and the Holden Apollo, a rebadged Toyota Camry, is #20 with 1.2%.
Previous year: Australia 1990: Holden Commodore takes the advantage
Next year: Australia 1992: Ford Falcon passes Commodore for 191 units!
Full Year 1991 Top 50 Ranking Table below.