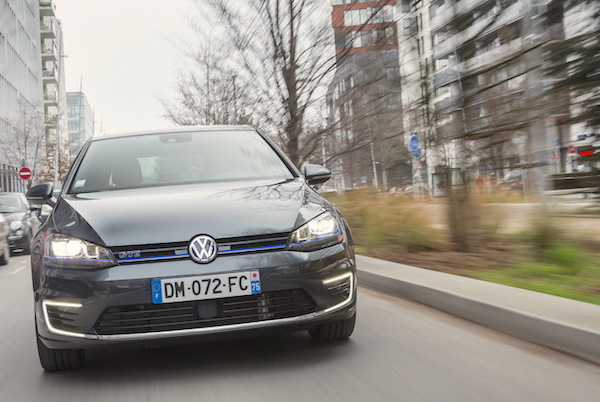 VW Golf GTE Plug-in
* See the Top 20 best-selling models and Top 32 All-brands by clicking on the title *
Grey sky for the Norwegian new car market: down another 5% year-on-year in February to 10,685 registrations, which brings the year-to-date total to 21,208 units, down 6% on 2014. Thanks to a Golf remaining at stratospheric heights (11.4% share this month) thanks to the e-Golf and GTE Plug-in variants, Volkswagen dominates the brands ranking with 1,895 sales and 17.7% above Toyota at 13.6% and Nissan at 7.1%. The Toyota RAV4 delivers a second month in a row in 2nd place thanks to 450 units sold, the Toyota Auris is up 3 spots on January to #3, the Skoda Octavia up 4 to #4 and the Tesla Model S returns to olympic shape at #6 with 321 sales and 3.1% share vs. #43 last month. The Suzuki SX4 (#12) and Nissan X-Trail (#15) also impress.
Previous month: Norway January 2015: VW Golf up to 12.5% share thanks to e-Golf
One year ago: Norway February 2014: VW Golf edges past Nissan Leaf, Tesla Model S #4
Full February 2015 Top 32 All-brands and Top 20 models below.