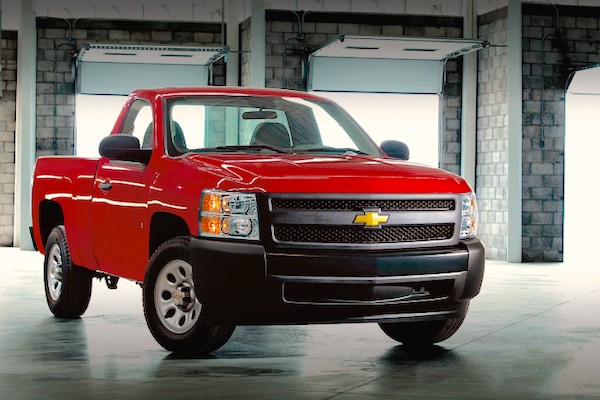 The Chevrolet Silverado on sale in Venezuela is the 2007 model.
* See the Top 10 best-selling brands and Top 33 All-models by clicking on the title *
Don't get fooled by the 73% year-on-year improvement the Venezuelan new car market is displaying in June: at just 1.884 registrations, new car sales are down 76% on June 2013 when the market started its freefall. At 10.972 units halfway through 2015, the market is up 33% year-on-year but down 81% on 2013. Once again only five manufacturers manage to sell over 100 units: Chevrolet at 30.4% share, Toyota at 21%, Mitsubishi at 17.8%, Dodge at 14.5% and Ford at 9.8%. This month the Chevrolet Silverado takes the lead of the models sales charts thanks to 474 units and 25.2%, also earning it the year-to-date top spot at 1.247 deliveries and 11.4% – note the previous 2007 generation is the model on sale here, displacing the Dodge Forza at 1.036 and 9.4%.
Previous month: Venezuela May 2015: Dodge Forza leads again in market down 41%
One year ago: Venezuela June 2014: Civetchi Pick-up holds almost 50% of market down 86%
Full June 2015 Top 10 brands and Top 33 All-models below.