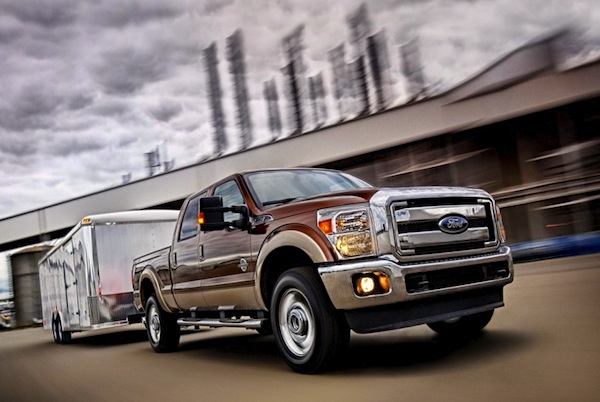 U.S. full size pickup trucks account for half the overall Venezuelan market in August.
* See the Top 10 All-brands and Top 35 All-models by clicking on the title *
Whereas it had seemed the situation stabilised over the past couple of months (July down just 9%), August Venezuelan data shows a market falling further down into oblivion: down 31% to just 1.167 registrations with the year-to-date total now standing at 13.585 units, up 18% on 2014. With the government still blocking the repatriation of revenue in local currency, the number of manufacturers still maintaining an activity in the country has slimmed down to only three: Toyota (31%), Chevrolet (27.2%) and Ford (26.2%) hold a combined 84.4% market share in August while Mitsubishi drops out at just 44 units vs. 3.008 so far this year. Model-wise, pickups rule: the Chevrolet Silverado holds a gargantuan 23.3% market share thanks to 272 sales but this month the Ford F-350 snaps at its heels with 269 units and 23.1%, these two nameplates accounting for almost one in every two vehicles sold in Venezuela in August. The Toyota Corolla, Fortuner and Hilux are the only other models to sell above 60 units this month.
Previous month: Venezuela July 2015: Chevrolet, Toyota and Mitsubishi won't leave
One year ago: Venezuela August 2014: No improvement in market down 80%
Full August 2015 Top 10 All-brands and Top 35 All-models below.