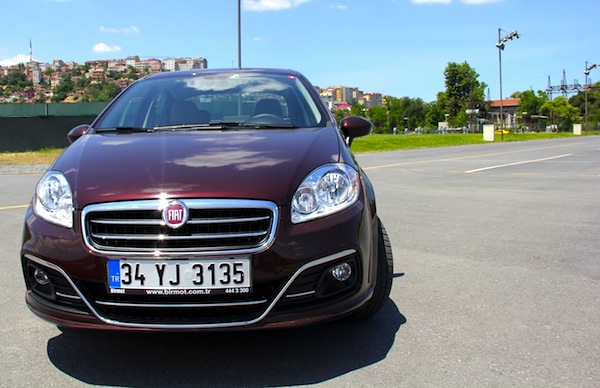 Fiat Linea
* See the Top 280 All-models and Top 40 All-brands by clicking on the title! Many thanks to Cem *
For the second time ever on BSCB I can share with you an exclusive All-models ranking for Turkey! Including LCVs, 73,575 new vehicles found a buyer this month in the country, adding up 226,179 so far in 2013 after 3 months. For the first time this year but the 7th time in the last 12 months, the Fiat Linea is back in pole position thanks to 3,590 sales and 4.9% share. It also leads year-to-date at 9,651 units and 4.3%. The Renault Fluence compensates for an off month of March (#20) by climbing back up to 2nd place with 2,766 sales and 3.8% while the Renault Symbol is down 2 spots to #3 at 2,600 units and 3.5% but remains #2 in 2013 with 8,486 sales and 3.8%.
Ford Focus Sedan
Other great performers this month include the Ford Fiesta up 7 ranks to #5, the Ford Focus Sedan up 9 to #8, Nissan Qashqai up 9 to #19, Toyota Corolla up 12 to #23, Renault Clio SW up 17 to #30, Dacia Lodgy up 11 to #37 and the Skoda Octavia up a huge 139 spots on March to #39 thanks to the new generation of the model. Notice also the Peugeot 301 down 8 to #24, the Citroen C-Elysee up 4 to #25 and the Dacia Dokker solid at #32 (-2). Finally, the Mercedes CLA (#163) and Renault Captur (#194) both make their first appearance in the Turkish ranking.
Previous post: Turkey March 2013: Discover the Top 280 All-models ranking!
Previous month: Turkey March 2013: Renault Symbol back in charge
One year ago: Turkey April 2012: Fiat Linea confirms total domination
Full April 2013 Top 280 All-models and Top 40 All-brands Ranking Tables below.