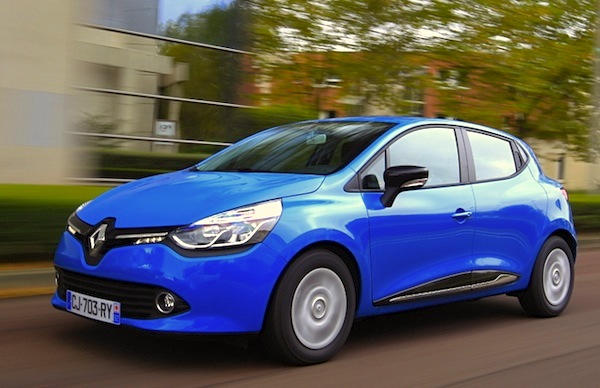 The Renault Clio is the 2nd best-selling model in Turkey in July.
* See the Top 40 All-brands and Top 25 models by clicking on the title *
Another month of extravagant growth for Turkish new car sales, up a whopping 40% year-on-year in July to 83.836 registrations and lifting the year-to-date total to 516.386 units, up an even more impressive 49% on 2014. This spectacular surge may soon come to an end however, according to our local correspondent. Following the announcement that new elections will happen later this year, the local currency (the Turkish Lira) took another hit vs. the Euro/US Dollar, and has now lost 10% of its value since the beginning of the year. Manufacturers had not adjusted their prices following the first hit earlier this year, and when they start doing so the market will start slowing down.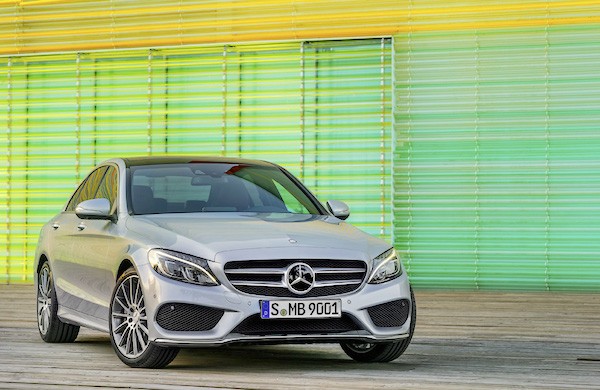 The Mercedes C-Class continues to progress in Turkey: #17 in July.
In July, Both Volkswagen (+57%) and Renault (+49%) outpace the market and lead the brands ranking above Ford (+21%), Fiat (+16%) and Toyota (+47%). Below, notice Mercedes surging 81% to #6, Peugeot up 105% to #10 and BMW up 50% to #11, while further down Nissan (+110%), Audi (+78%), Jeep (+487%), Mini (+269%), Mazda (+157%) and Subaru (+91%) all take off. In the models ranking, the Fiat Linea resumes its domination thanks to 3.627 sales and 4.3% share above the Renault Clio up 9 spots on June to #2, while the Toyota Corolla – overall leader in June – is knocked down two ranks to #3. Volkswagen places the Passat at #5, Jetta at #7, Golf at #11, Polo at #12, Transporter at #15 and Caddy at #21, and the Mercedes C-Class continues its ascension, now #17 with 1.576 sales and 1.9% share.
Previous post: Turkey 1st Half 2015: Fiat Linea reclaims pole position
Previous month: Turkey June 2015: Toyota Corolla leaps up to #1 spot
One year ago: Turkey July 2014: Renault Fluence reclaims top spot
Full July 2015 Top 40 All-brands and Top 25 models below.