Citroen C-Elysée – Citroen is #1 in Tunisia for the first time in 2014.
* See the Top 10 best-selling brands by clicking on the title *
Official figures for the Tunisian new car market show sales  up 11% year-on-year in 2014 to 53.362 registrations, split between 38.210 passenger cars and 15.152 commercial vehicles. However grey imports escaping any legislation represented another estimated 28.000 registrations (+2%), lifting the total new market up to 81.400 units (+8%) according to Tunisian website Africanmanager.com. We witness a momentous event in Tunisia this year: for the first time in the long history of the brand in the country, French manufacturer Citroen tops the brands ranking thanks to 5.670 sales and 10.6% share, up 3% on 2014 and benefitting from the freefall of Renault, market leader in 2013 but down 30.5% this year. This makes Tunisia the only country in the world to crown Citroen as its #1 brand.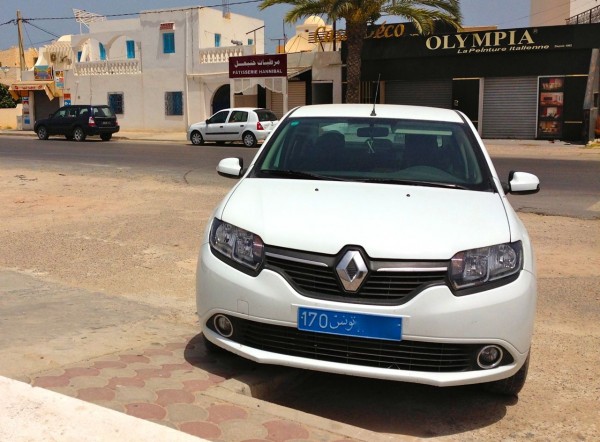 The Renault Symbol should still top the Tunisian models ranking in 2014.
Marking a clear fragmentation of Tunisian car sales, Citroen is the only manufacturer to hold over 10% of the market in 2014 vs. four in 2013. Volkswagen jumps two spots to 2nd place overall despite sales down 5%, while Peugeot (-7%) rounds up the podium. Only 5 years after being introduced in the country, Kia manages to break into the annual Top 5 brands in Tunisia this year with sales up 22%. Notice also Isuzu up 30%, Hyundai up a mammoth 170% and Toyota up 38%. Model-wise, the Renault Symbol should still be, and by far, the best-selling nameplate in the country, with the Citroen C-Elysee potentially breaking into the Top 5. Please ensure to get in touch if you have any detailed models data information for Tunisia.
Previous post: Tunisia 7 months 2014: Renault Symbol and Kia Rio on top
Previous year: Tunisia Full Year 2013: Renault Symbol leads, Peugeot 301 lands at #5
Two years ago: Tunisia Full Year 2012: Renault, Volkswagen and Peugeot dominate 
Full Year 2014 Top 10 brands vs. Full Year 2013 figures below.