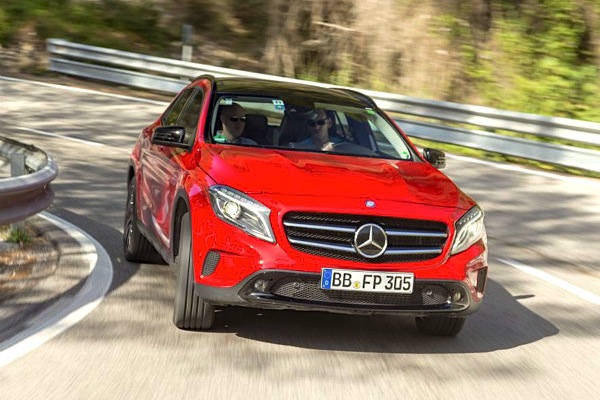 Mercedes GLA
* See the Top 100 best-selling models and Top 37 brands by clicking on the title *
The Swiss new car market is down 5% year-on-year in November to 23,672 registrations, bringing the year-to-date total to 269,085 units, down 3% on 2013. Volkswagen is stable atop the brands ranking with a particularly strong 15% markets share vs. 13.2% year-to-date, Audi is up 9% to remain #2 with 8.8% share, a full two percentage points above its YTD level, BMW (-3%) rounds up the podium ahead of Skoda (-4%) while Mercedes is up a flamboyant 27%, Mini up 10%, Jeep up 41%, Porsche up 45%, Lexus up 185% and Maserati up 92%. Model-wise, below traditional leaders the VW Golf and Skoda Octavia, Audi's surge is striking: the A3 is up to #3 (#4 YTD), the A4 up to #6 (#9), Q3 up to #11 (#28), A1 up to #13 (#34) and the Q5 is #17 (#27). Notice also the Suzuki Swift at #8, the VW Touran up 46 spots on October to #9, the Mercedes GLA stunningly back inside the Top 10 at #10 and the Seat Alhambra up 22 to #14.
Previous month: Switzerland October 2014: Fiat Panda flies up to 7th position
One year ago: Switzerland November 2013: Suzuki SX4 in Top 5, Audi A1 up to #8
Full November 2014 Top 100 models and Top 37 brands Ranking Tables below.