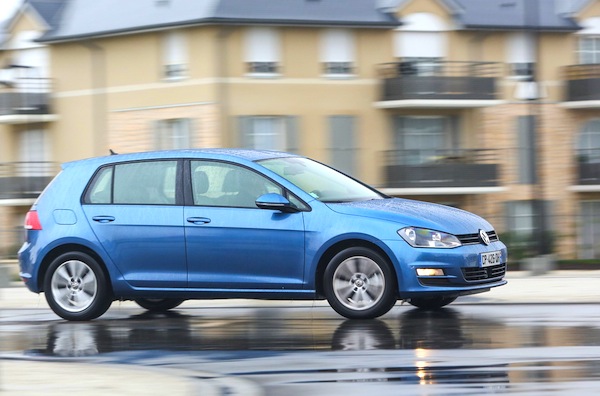 VW Golf
* See the Top 70 best-selling models and Top 35 brands by clicking on the title! *
Full March 2014 data is starting to trickle through and first off we have Sweden. And the Swedish new car market continues on its extraordinary run this year, up another 23% year-on-year in March to 27,605 registrations, bringing the year-to-date total to 67,803 units, up 21% on 2013. Below the Volvo V70 traditional leader with 2,007 sales and 7.3% share, the VW Golf is up 2 spots on February to #2, its highest ranking in the country since last October, thanks to 1,514 units and 5.5% while the Volvo S/V60 rounds up the podium like in the year-to-date ranking at 1,223 sales and 4.4%.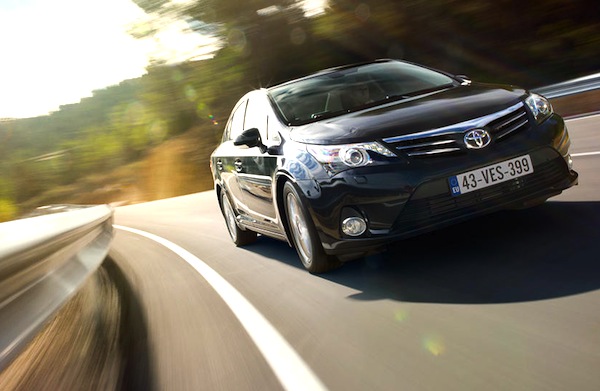 The Toyota Avensis is back in the race in Sweden.
Other great performers in Sweden this month include the Toyota Avensis brilliantly back inside the Top 50 at #16 with 394 units and 1.4%, the Mercedes C-Class enjoying the effects of cut prices prior to the new generation coming out at #20 vs. #38 over the FY2013, the Fiat Ducato up to #23 now that campervans are getting purchased in preparation for summer, the Renault Captur up 4 to #24, Ford Kuga up to #31, Mazda CX-5 up 26 spots to #32 and the Honda Civic up 19 to #37
Previous month: Sweden February 2014: BMW 5 Series and Peugeot 308 shine
One year ago: Sweden March 2013: Volvo V40 now in the race
Full March 2014 Top 70 models and Top 35 brands Ranking Tables below.