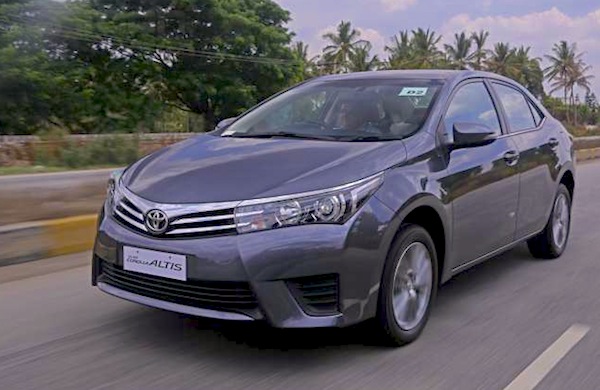 Toyota Corolla
* See the Top 15 best-selling local models by clicking on the title *
The Pakistan Automotive Manufacturers Association communicates each month the sales of locally produced models, which is a pretty accurate representation of the most popular new cars in the country as imports are still relatively limited. And its a bumper start of the year for sales of such vehicles: up 27% on January 2014 to a whopping 17,709 units. It may have a little bit to do with the success of the new generation Toyota Corolla up 62% on one year ago to 5,864 sales and 33.1% share this month, followed by the Suzuki Mehran at 19.6% (+37%) and the Honda City at an excellent third place with 2,103 sales and 11.9% share (+59%).
Previous post: Pakistan Full Year 2014: New generation keeps Toyota Corolla #1
One year ago: Pakistan January 2014: Toyota Corolla takes its distance
Full January 2015 Top 15 models Ranking Table below.