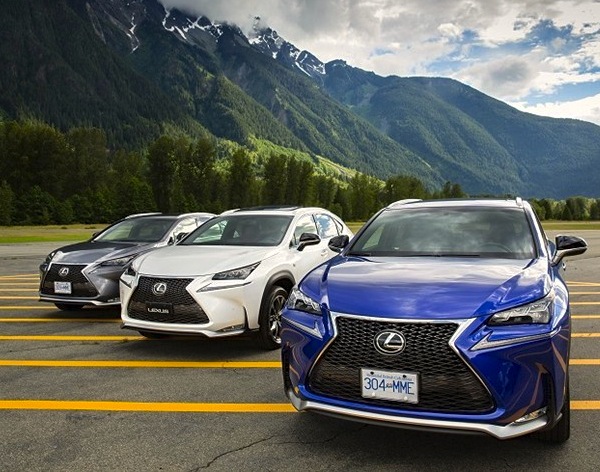 The Lexus NX ranks 15th in Tromsø.
* See the Top 30 best-selling models by clicking on the title *
Today I can share with you a special feature: the best-selling cars in Tromsø in Norway, one of the northernmost communities in the world, located 350 km north of the Arctic Circle. This is thanks to BSCB reader Jan, himself living in this town. Very long and harsh winters as well as deteriorated roads in some parts of the region coupled with the complete lack of congestion reducing the attractiveness of the parking and circulation benefits allocated to green cars combine to show a drastically different sales charts than in Norway overall. As could be expected, Tromsø displays a much higher SUV/Crossover and 4WD penetration – over 50% of the sales there.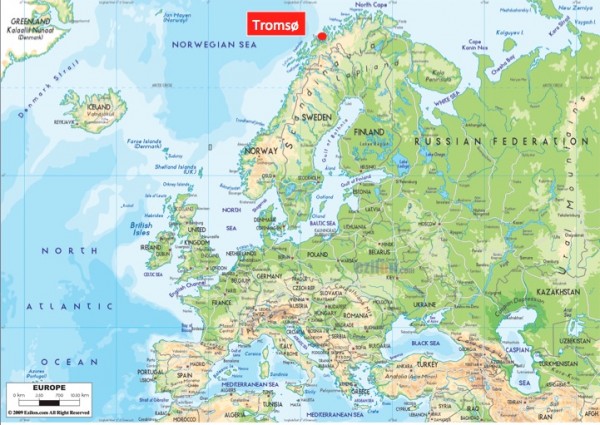 Tromsø location
If the VW Golf still dominates the ranking thanks to sales up 69% year-on-year over the first 6 months of 2015 and 8.8% market share, it is followed by the Skoda Octavia (+69%) and Mazda CX-5 (-25%) while the Mitsubishi Outlander (-13%) takes the 4th spot ahead of the Toyota Yaris (+24%) and Volvo V40 at #6 vs. #21 in Norway over the same period.
Northern lights near Tromsø, Norway.
Other models performing particularly well in Tromsø include the Mercedes C-Class at #10 vs. #20 in Norway, the VW Tiguan at #11 vs. #26, BMW 3 Series at #12 vs. #33, Honda CR-V at #13 vs. #38, the Lexus NX at a splendid 15th place with 1.7% share vs. #56 in Norway overall, the Suzuki SX4 at #17 vs. #23, Subaru Forester at #22 vs. #32, Subaru Outback at #24 vs. #36 and the Audi A6 at #29 vs. #47.
Previous Norway post: Norway June 2015: Renault Zoe takes off to 4th place overall
Full H1 2015 Top 30 models Ranking Table below.