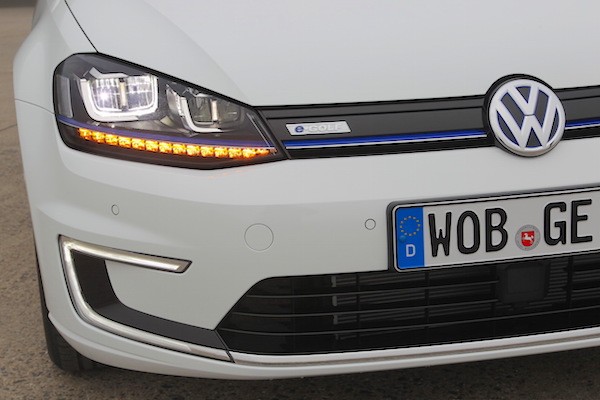 The e-Golf represents 67% of total Golf sales and would be #1 on its own.
* See the Top 30 All-brands and Top 100 models by clicking on the title *
Difficult start of the year for new car sales in Norway, down 8% year-on-year in January to 10,523 registrations. Outsold by a rebate-boosted Volvo in December, Volkswagen reclaims the brands pole position this month thanks to 2,057 sales and 19.5% share while Volvo plummets down to #11. Toyota is #2 like over the FY2014 with 1,372 units and 13%, ahead of Nissan (8.1%), BMW (6.2%), Ford (5.6%) and Mercedes (5.2%). The VW Golf shoots up to a huge 12.5% share thanks to 1,313 sales including 879 e-Golf that would place the electric variant in pole position on its own: the 2nd best-seller in Norway in January is the Toyota RAV4 at 535, up a cool 14 spots on December. The Mitsubishi Outlander (#5), Nissan Qashqai (#6) and Hyundai i20 (#11) also shine, while the Lexus NX is up to a fantastic 24th place and the BMW X4 up to #60. Notice also the Tesla Model S down to #43 with just 71 units sold this month.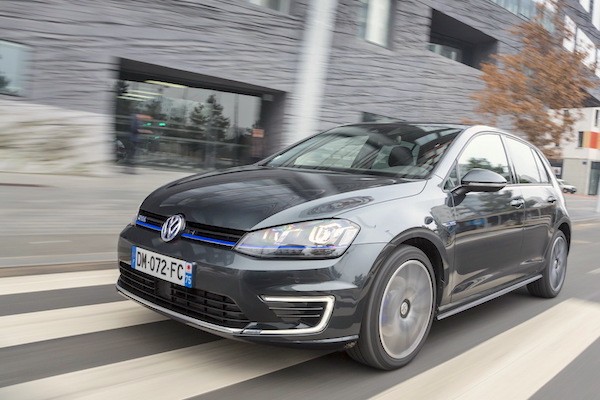 The arrival of the Golf GTE Plug-in in February should boost sales even further.
Previous post: Norway Full Year 2014: Tesla Model S doubles sales to land in Top 5
One year ago: Norway January 2014: Nissan Leaf leads, Suzuki SX4 up to #7
Full January 2015 Top 30 All-brands and Top 100 models below.