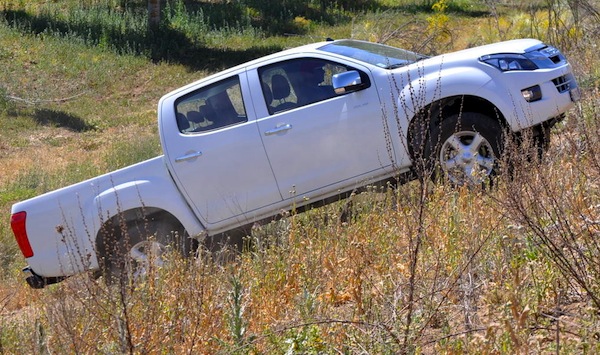 Isuzu D-Max
* See the Top 30 models and Top 32 brands by clicking on the title! Thanks Stéphane *
* See the overall France March 2014 update here *
Finally! The New Caledonian new car market is in positive in March, something that had not happened in at least one year, at +1.5% to 904 registration which brings the 1st Quarter total to 2,524 units, down 3% on 2013. Ford remains the most popular carmaker with 12.9% of the market this month, but Dacia is catching up: up 2 spots on February to 2nd place with a superb 10.6% share, earning it a 2nd spot year-to-date as well (8.1%). Nissan (9.1%) follows, ahead of Hyundai (8%) and Toyota (7.7%). French manufacturers are surprisingly weak: Peugeot is 6th (6.1%), Renault 7th (5.8%) and Citroen 8th (5%). Notice also Great Wall back up to #14 with 2% share: whereas Chinese manufacturers have not tried their luck yet in Metropolitan France, they have been present in New Caledonia for some years already.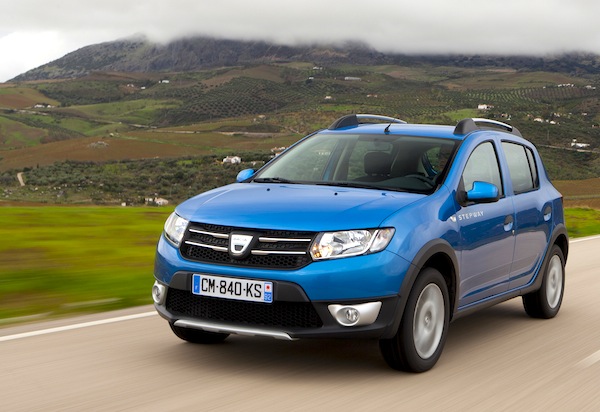 Dacia Sandero. Dacia holds 10.6% of the New Caledonian market this month.
This month New Caledonia confirms it is a market of pick-up trucks: there are no less than 4 of them in the Top 5! The Ford Ranger dominates as usual with 8.3% share, the Toyota Hilux ranks third at 5.4%, the Nissan Navara 4th at 4.4% and the Isuzu D-Max 5th at 4%. The Dacia Duster is the only 'non-pick-up' to manage to find its way into the Top 5 at an excellent 2nd place with 6.9% share. In fact, Dacia has the two best-selling passenger cars this month with the Sandero up 10 spots on January to #6 at 3.1%. Notice also the Hyundai i20 up to #13, the Nissan X-Trail up to #20, Peugeot 301 up to #24, Citroen C-Elysée at #27, Great Wall Wingle at #28, Renault Captur #29, Great Wall Voleex C20R at #31 and the Peugeot 2008 at #33.
Overall France post: France  March 2014: Renault Captur and Peugeot 2008 both in Top 4 for first time
Previous month: New Caledonia (France) February 2014: Dacia Duster up to #2
One year ago: New Caledonia (France) March 2013: Toyota Hilux leads
Full March 2014 Top 30 models and Top 32 brands Ranking Tables below.