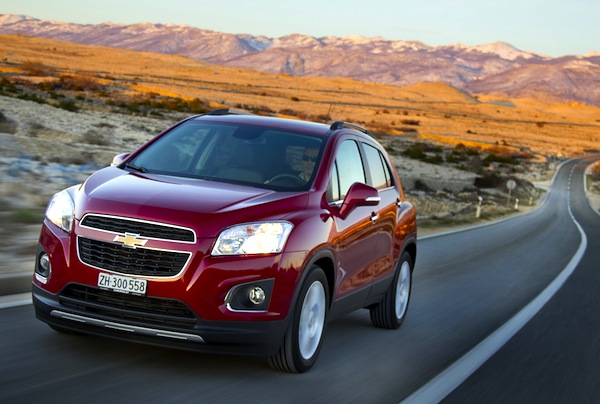 Chevrolet Trax
* See the Top 10 best-selling models by clicking on the title! *
Thanks to Central European market data specialists www.ceauto.co.hu, I can share with you today models data for Moldova over the first two months of 2014. And a dynamic market this is, that's for sure! Moldovan new car sales are up 51% year-on-year over the period to 653 registrations. The Dacia Logan is still unattainable on top with 69 sales and 10.6%, to which you can add 20 Logan MCV (#8) to bring the Logan family up to 13.7% share. But the big surprise in Moldova is the appearance at the very top of the ranking of the Chevrolet Trax: #3 with 4.6% share in January, it improves to #2 and 7.1% in February! The Hyundai Santa Fe also impresses at #3 and 7.1% while the Hyundai Elantra comes up inside the Top 10 for the first time in recent memory at #5.
Previous post: Moldova Full Year 2013: Dacia Logan and Duster on top
One year ago: Moldova January-February 2013: Dacia Logan still on top
Full January and February 2014 Top 10 models Ranking Tables below.