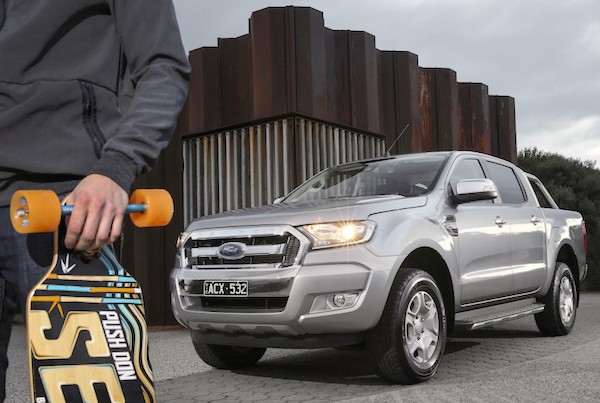 In full runout mode before the 2016 model (pictured) arrives, the Ford Ranger is up 151%…
* See the Top 40 All-brands and Top 225 models by clicking on the title *
As is now the tradition on BSCB, we can now share with you a lot more detail about the Mexican new car market. FCA is now split by brand, showing a very strong performance from Dodge (+66%) whereas Ram (+5%) and most disturbingly Jeep (-13%) underperform. In the models ranking, the Chevrolet Sonic (+48%) and VW Gol (+42%) actually rank inside a Top 10 now 100% official (they didn't appear in our original update), the Hyundai Grand i10 continues its progression at #17 vs. #23 year-to-date, the Honda HR-V lodges another very impressive month at #22, the Kia Sportage confirms it is an instant blockbuster in Mexico at #34 for its second month on sale, the Ram 700 is stable at #43 and the Kia Forte is up 21 ranks on its launch score to #52.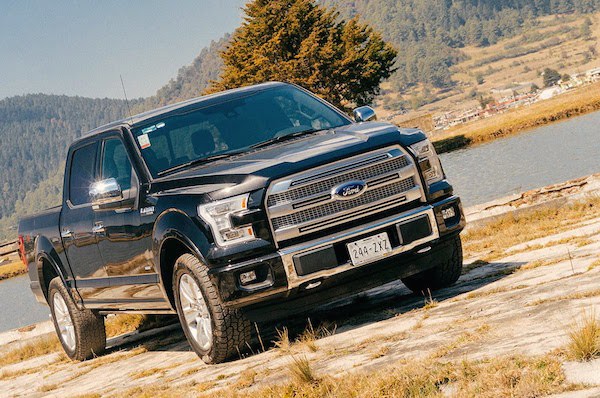 …just as the Ford F-Series (aka Lobo in Mexico) drops 49%.
It's a very interesting month to be selling pick-ups in Mexico: all full-size U.S. pickups drop drastically in August: the Chevrolet Silverado is down 52% o #25, the Ram Pickup is down 36% to #28 and the Ford F-Series is down 49% to #36. Reversely, the mid-sized Ford Ranger is up a whopping 151% on a year ago to #29, the Nissan Frontier is up 17% year-on-year but down 19 spots on July to #42, yet the Toyota Hilux is down 45% to #53, awaiting the new generation to come in.
Previous post: Mexico August 2015: Nissan Versa topples Chevrolet Aveo
Previous month: Mexico July 2015: Now with Top 225 models (BSCB exclusive)
One year ago: Mexico August 2014: Nissan, Chevrolet and Toyota impress
Full August 2015 Top 40 All-brands and Top 225 models below.