Chevrolet Matiz
* See the Top 30 best-selling brands and Top 15 models by clicking on the title *
After missing out on an all-time record year by a mere 4.310 units last year, the Mexican new car market is on track to smash all its records in 2015, with January sales up a very impressive 21% year-on-year to 103,697 units, a January record and the first time sales cross the 100,000 unit-barrier in January – previous best was 97,673 in 2007. Nissan continues to lodge outstanding month after outstanding month, outperforming the market in January at +27% to 26.4% share and increasing the gap with its followers Chevrolet (+15%), Volkswagen (+13%) and Ford (+10%). Honda (+44%), Toyota (+28%), Mazda (+42%), Seat (+24%), Renault (+23%) and Mitsubishi (+79%) take off and Hyundai ranks 12th.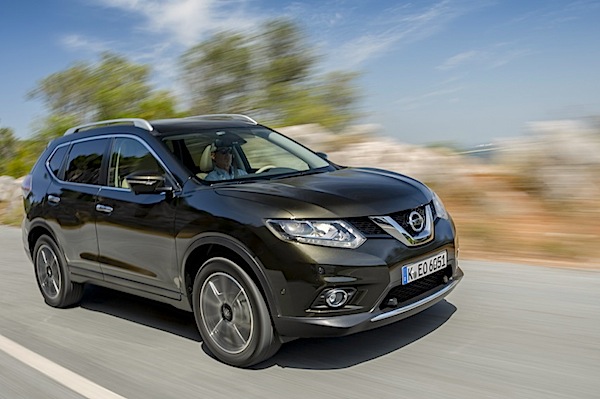 Nissan X-Trail
In the models sales charts, the Chevrolet Aveo keeps the lead by far with 6.1% share but only improves by 12% year-on-year whereas its pursuants frankly outperform the market: the Nissan Versa is up 41% and the VW Vento up 112%. The Nissan March is up 71%, the Chevrolet Spark up 47% and the Chevrolet Matiz makes its first appearance inside the Mexican Top 10 since BSCB has been following this market monthly in 2010. Notice also the excellent performances of the Chevrolet Trax at #12 with 2,196 sales and the Nissan X-Trail at #14 with 2,141 units.
Previous post: Mexico Full Year 2014: Chevy Aveo leads, VW Vento shines, Hyundai lands
One year ago: Mexico January 2014: VW Vento lands in 7th place
Full January 2015 Top 30 brands and Top 15 models below.