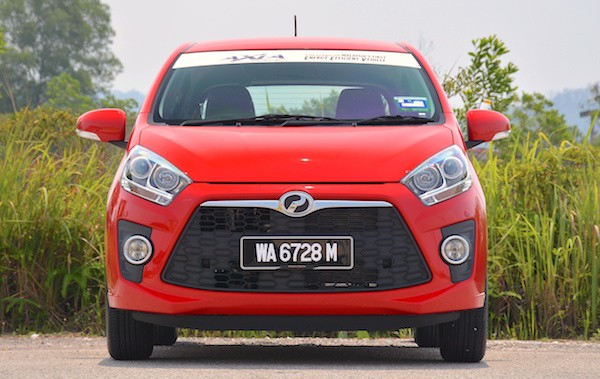 Perodua holds just under 30% of its home market in 2014.
* See the Top 50 All-brands ranking by clicking on the title *
The Malaysian new car market is up 1.6% year-on-year to lodge a third consecutive record year at 666,465 registrations. By segment, while passenger cars improve 2.4% on 2013, MPV sales decline by 0.7% but SUV sales are up 8.1%. Perodua remains the most popular manufacturer at home for the 9th consecutive year, never failing to grab the top spot after it first overtook the other local manufacturer Proton in 2005. It sales however dipped by a minuscule 0.3% on a record 2013 figure to 195,579 sales and might have broken another record were it be not handicapped by severe flooding on the East Coast causing a major disruption to retail businesses. Nevertheless Perodua predicts it will become the first Malaysian manufacturer to sell over 200,000 annual units in 2015, aiming at growing by 6.5% to 208,000 sales.
Honda City (Thai model shown)
Perodua's pole position was helped by the continued success of the MyVi, the best-seller in Malaysia for the 9th year in a row, and the launch of the new Axia replacing the Viva as the company's cheapest model,  receiving a whopping 45,000 orders by the end of the year. Proton is down a harsh 17% on 2013 to #2 and 115,783 sales and 17.8% share vs. 21.2% a year ago, not helped by the all-new Iriz whose production has not reached its maximum yet, meaning the number of units delivered was not substantial this year even though orders were here. Proton was even outsold by Toyota for the first time ever over the past two months of the year. Toyota (+12%) and Honda (+50%) deliver stunning results, the latter helped by the success of the new City, a hit from the day it was launched.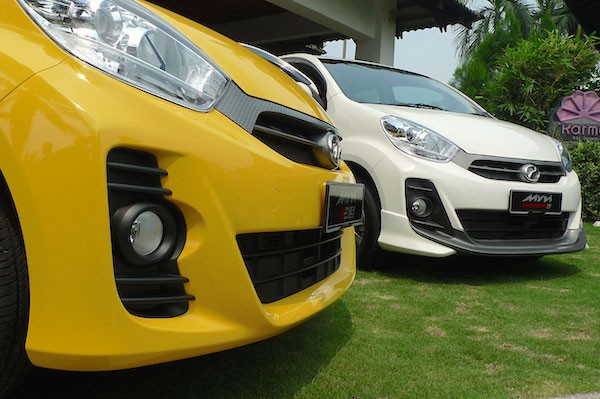 The Perodua Myvi is the best-selling model in Malaysia in 2014.
Mitsubishi (+16%), Ford (+31%), Mazda (+24%), Kia (+38%), Mercedes (+28%) and Subaru (+52%) also deliver great results in the Top 25. Once again, due to the Malaysian Competition Commissioner's belief that publication of the sales volumes of individual models will result in prices going up as traders 'exploit' such information, a models ranking is unavailable for Malaysia. Such transparency, which readers, consumers and myself would like to see, is considered an offence under the Malaysian Competition Act.
Evolution of Proton-Perodua market share 2001-2014
Previous month: Malaysia November 2014: Toyota overtakes Proton for the first time
One year ago: Malaysia Full Year 2013: Perodua tops, Nissan and Honda jump
Two years ago: Malaysia Full Year 2012: Record year, now with models ranking
Full Year 2014 Top 50 All-brands ranking vs. Full 2013 figures below.
Full December 2014 Top 45 All-brands ranking below.