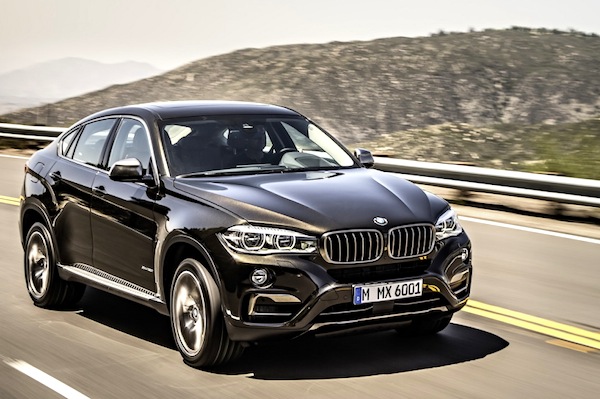 The BMW X6 is the 2nd best-selling model in Latvia in January…
* See the Top 50 models and Top 30 brands by clicking on the title *
The Latvian new car market is up a very satisfying 15% year-on-year in January to 1,335 registrations, however once again sales data for this country is tainted by artificial events. Traditionally very prone to re-exports, this month the Latvian market bias comes from a different source. BMW registered 170 models specifically for the temporary European Union presidency of Latvia which runs from this January up until June. That's enough to propel the German premium brand to pole position this month with 199 sales and 14.9% share, and completely own the models ranking: below the Nissan Qashqai at #1 with 4.9% share, we find the BMW 5 Series and X6 at equal #2 with 4.1% and the BMW 4 Series at #5 with 3.4% share. Outer-wordly. Notice also the Ford Transit/Tourneo Custom at #4 with 4% of the market.
Previous post: Latvia Full Year 2014: Skoda Yeti and Nissan Qashqai take the lead
One year ago: Latvia January 2014: Fiat 500 and Toyota RAV4 on top
Full January 2015 Top 50 models and Top 30 brands below.