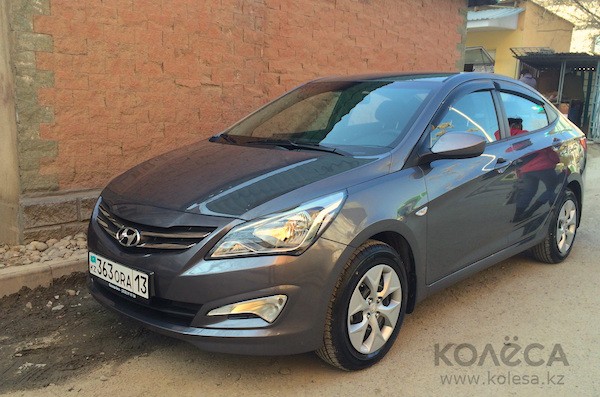 The Hyundai Accent is the best-selling car in Kazakhstan for the 2nd month in a row.
* See the Top 40 All-brands and Top 190 All-models by clicking on the title *
Extremely fragile situation for the Kazakh new car market, seriously affected by the Russian crisis and the grey-import of new cars from Russia. Sales tumble down a very harsh 46% year-on-year to 8.667 registrations in July, pulling the year-to-date total down 33% to 62.302 units. Lada is the main victim of the current situation, freefalling to just 21% market share vs. 29.9% so far in 2015. Hyundai is now right behind at 16% share vs. 12.9% year-to-date with Kia in third place at 12.4% vs. 11.1%. Toyota (8%), Renault (7.7%) and GAZ (4.7%) follow like YTD, while Nissan is back up a spectacular 12 spots on June to #7 and 4% share, Geely is up one further rank to #11 and Skoda is down 6 to #14.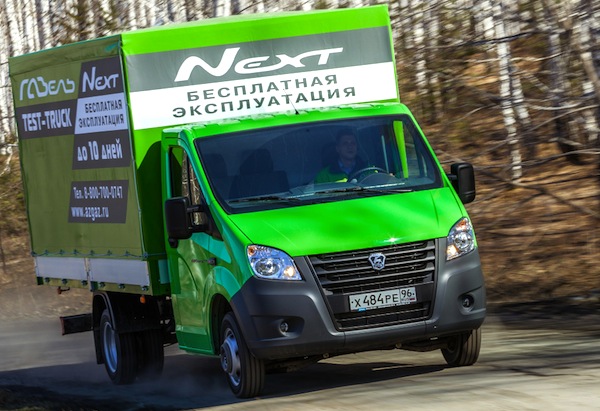 Ranking 5th this month in Kazakhstan is the GAZ Gazelle.
The models ranking is also tweaked by Russian grey imports of new cars. For the second month in a row, the Hyundai Accent is the best-selling model in Kazakhstan thanks to 846 sales for a record market share of just under 10%. This means that for the third consecutive time, it's not a Lada at #1 in Kazakhstan as the Kia Rio was #1 in May. However, unlike in Russia where a similar models evolution towards Hyundai and Kia is the result of a consumer shift and years of consolidation from the Korean manufacturers, here in Kazakhstan the figures are tweaked by the fact a large part of new cars imported on the grey market from Russia are Ladas, they therefore don't appear in these official figures, penalising the Granta, usually #1 here. The GAZ Gazelle (#5), Nissan X-Trail (#16), Nissan Qashqai (#23) and Geely Emgrand EC7 (#34) also shine this month.
Previous month: Kazakhstan June 2015: Hyundai Accent best-seller above Lada Granta
One year ago: Kazakhstan July 2014: Kia Rio and Daewoo Gentra break records
Full July 2015 Top 40 All-brands and Top 190 All-models below.