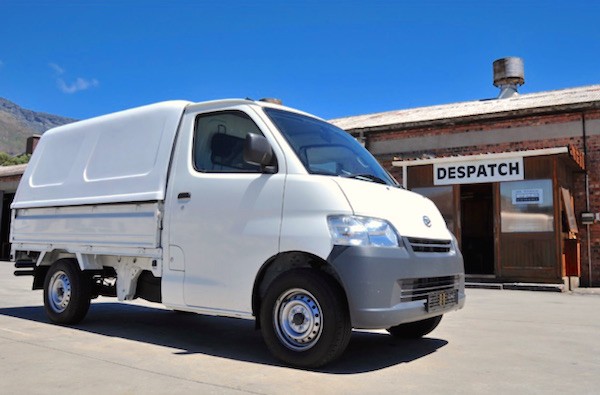 The Daihatsu Gran Max Pikap is up 24% and 3 spots to 2nd place overall.
* See the Top 20 best-selling models by clicking on the title *
After four four consecutive record years between 2010 and 2013 when the record annual tally doubled from 603.774 sales (2008) to 1.229.902 (2013), the Indonesian new car market marked a pause in 2014 at -2% and so far 2015 is looking rather nightmarish with sales down a harsh 18% over the first 6 months to just 525.479. Traditionally the staple of the Indonesian car landscape, MPVs are hit particularly hard with the Toyota Avanza down 30% – albeit staying in pole position by far, the Daihatsu Xenia down 16%, Toyota Kijang Innova down 28%, Suzuki Ertiga down 38% and the Honda Mobilio down a horrendous 55%. The Low Cost Green Cars do not fare much better: although remaining in third place overall, the Toyota Agya is down 21% while its town the Daihatsu Ayla is down 26% to #8.
The Honda HR-V ranks 9th so far in Indonesia in 2015.
In fact, preventing the market from sliding further down are light pickups: more frequent in rural areas away from bustling mega-cities or touristy spots. The Daihatsu Gran Max Pikap is even up 24% on a year ago to gain 3 spots and land in 2nd place overall with 32.500 sales and the Suzuki Carry Pikap is up 2% to #4. New for 2015, the Honda HR-V arrives at a brilliant 9th spot with over 16.000 sales, however the hype seems to have passed already: it is down to #15 in June. Notice also the Honda Brio Satya up 30% to #11, the Toyota Yaris up 5% to #15 and the Datsun GO+ at #16.
Previous post: Indonesia June 2015: Honda Mobilio and Toyota Innova recover
FY 2014 update: Indonesia Full Year 2014: Toyota Avanza resists Honda Mobilio assault
One year ago: Indonesia June 2014: Honda Mobilio above 10,000 sales again
Full H1 2015 Top 20 models Ranking Table vs. Full H1 2014 figures below.