Toyota Rush
* See the Top 20 best-selling models by clicking on the title *
After 4 consecutive record years, the Indonesian new car market has been reversing gears for about 10 months now. But this is different. April sales are down 24% year-on-year to just 81.600 registrations, the steepest drop since the global recession in 2009, and pulling the year-to-date total down 16% to 366.452 units. There's no plateauing for Indonesian new car sales that could be headed straight toward harsh recession if these decline rates continue for a couple more months. The Toyota Avanza is back to its implacable domination of the market with 14.3% share and more than double the sales of any other nameplate, while the Daihatsu Gran Max Pikap confirms that commercial vehicles are resisting the nascent crisis a lot better wit another #2 finish.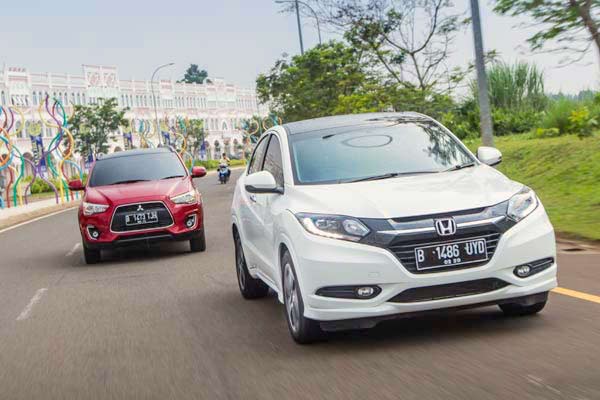 Honda HR-V
The Toyota Group even monopolises the Top 6 this month with the Toyota Agya at #4, its twin the Daihatsu Ayla at #6, the Toyota Kijang Innova at #4 and the April big news: the Toyota Rush shooting up 6 spots on March to an outstanding 5th place, the nameplate's best ranking for at least 3 years thanks to a new and improved version launched exclusively in Indonesia. Its twin the Daihatsu Terios is also up 6 ranks to #13. Meanwhile, the Honda HR-V continues to tag along at stratospheric levels: #7 with 3.7% share in April.
Previous month: Indonesia March 2015: Honda HR-V confirms blockbuster status
One year ago: Indonesia April 2014: Honda Mobilio confirms #2 spot
Full April 2015 Top 20 models Ranking Table below.