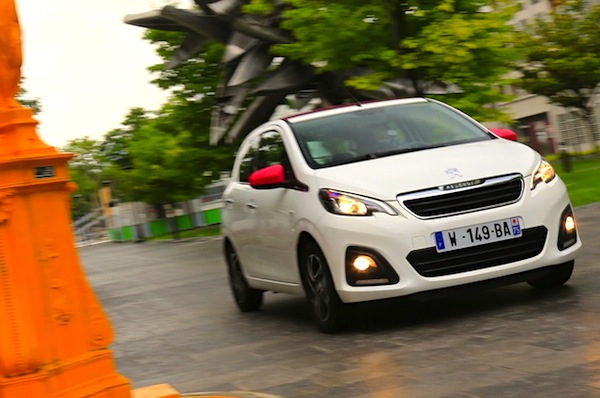 Peugeot 108
* See the Top 100 best-selling models and Top 30 brands by clicking on the title! *
Slight setback for new car sales in Denmark in October: down 3% to 16,370 registrations, bringing the year-to-date total to an all-time 158.476 units, up 4% on 2013 which was already a record year. Volkswagen is as dominant as ever in the brands ranking, reaching a 13.2% market share vs. 12.1% year-to-date. It is followed by Peugeot at 9.9%, Citroen at 7.1%, Ford at 7%, Toyota and Skoda both at 6.9% and Kia at 5%. No surprises atop the models ranking: the VW Up has now been topping the Danish sales charts for an incredible 27 consecutive months thanks to 860 units and 5.3% share.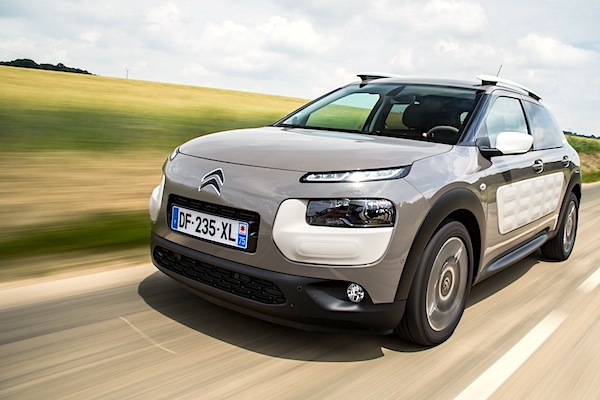 Citroen C4 Cactus
In 2nd place the Peugeot 108 surges 9 spots on September to reach its best ranking in the world so far at 555 sales and 3.4%. Volkswagen trusts the next two spots with the Polo at #3 and Golf at #4. Other great performers this month in Denmark include the Peugeot 308 up a massive 36 ranks on last month to #7 vs. #20 YTD and #50 in FY2013, the Hyundai i20 stable at #8 vs. #17 YTD, the Citroen C4 Cactus up 12 spots to an excellent 16th place with 2.2% market share vs. #60 YTD and the Mitsubishi Space Star at #18 vs. #51.
Previous month: Denmark September 2014: VW Up and Golf on top
One year ago: Denmark October 2013: Ford Fiesta up to #2, Top 10 100% minis
Full October 2014 Top 100 models and Top 30 brands Ranking Tables below.