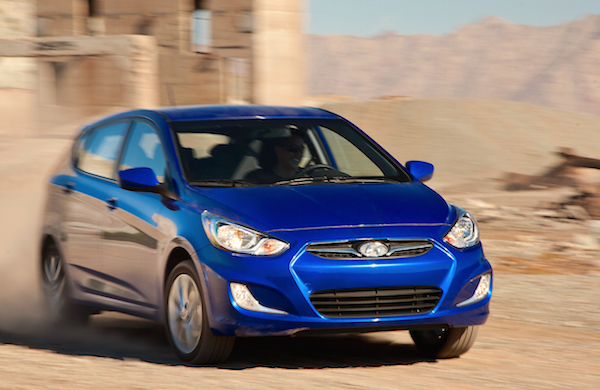 Hyundai Accent
* See the Top 60 All-brands by clicking on the title *
After spending the last 4 months of 2014 in negative territory and finishing the year at -10%, the Chilean new market gets knocked out in January: down 30% year-on-year to just 23,891 registrations. Hyundai spectacularly snaps the top spot away from traditional leader Chevrolet thanks to 3,485 sales and 14.6% share vs. 3,024 and 12.7%, Kia remains third at 10.1% and both Suzuki and Nissan overtake Toyota to rank 4th and 5th respectively. Indian manufacturer Mahindra impresses, forging itself a spot inside the Top 10 at #10 with 3.4% market share. Chinese carmakers are a notch below their usual level in Chile, adding up to just 7.2% share compared to 11.4% over the Full Year 2014, and even though 25 of the 60 brands selling at least one unit in January are Chinese, they are all ranked outside the Top 20: Great Wall leads at #21 followed by Chery (#22), JAC (#23), ChangAn (#24) and Geely (#26).
Previous post: Chile Full Year 2014: Chevrolet leads in market down 11%
Full January 2015 Top 60 All-brands below.