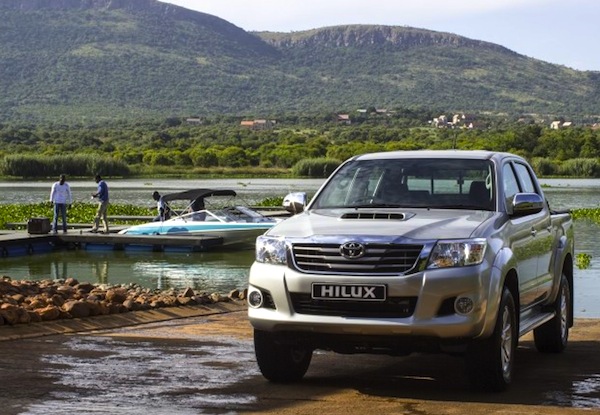 The Toyota Hilux should be the best-selling vehicle in Cameroon.
* Thanks to Pal from CE Auto for the data *
For the first time since December 2010, I can give you an update on new vehicle sales in Cameroon. Over the first half of 2013, 2.300 new vehicles found a buyer in the country, that includes Passenger Cars, Light and Heavy Commercial Vehicles. One manufacturer has an absolute stranglehold on the Cameroon market: Toyota, selling 1.065 vehicle over the period for a 46% market share. The #2 is Mercedes at 191 units or 8.3%, followed by Suzuki at 131 sales, Mitsubishi at 118 and Hyundai at 112. Based on YouTube observations of the streets of the capital Yaoundé, the Toyota Hilux should be the best-seller here, with the Toyota Hiace, Nissan Hardbody, Suzuki Grand Vitara and Mitsubishi L200 also successful. Note that more than half the cars in circulation are various generations of Toyota Corolla and Starlet (many of them as taxis).