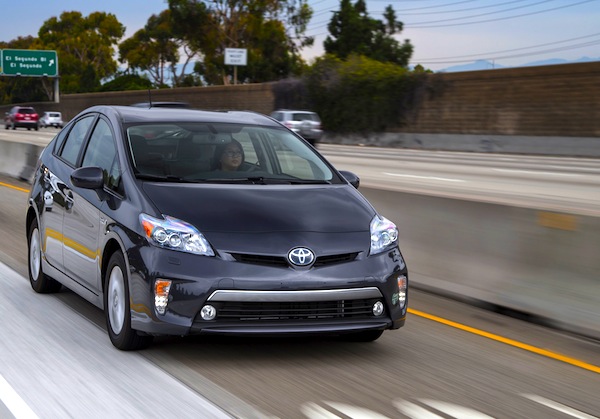 Toyota Prius
* See the Top 20 best-selling models by clicking on the title! *
The Californian new light vehicle market easily outperforms the US overall, with sales up a huge 12% on 2012 to 1,711,563 registrations. This means if California was a country, it would rank #11 in the world just below France (1.79 million) and Canada (1.74 million) and well above South Korea (1.49 million) and Italy (1.31 million)! Very impressive indeed and it gives you an idea of how important a market California actually is. This year the Toyota Prius family remains the most popular 'model' in the State with 69,728 sales and 4.1% share, however this figure includes the Prius C and V as CNCDA does not split Prius sales.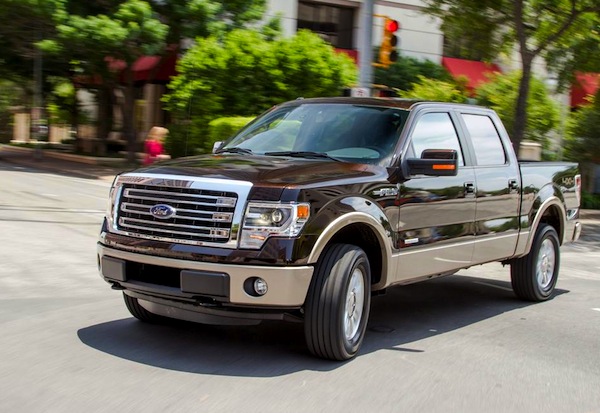 Ford F-Series sales are up 64% year-on-year in California in 2013.
So it is fair to say that the Honda Civic is actually the best-selling single model in California thanks to 66,982 units sold for a 3.9% market share. The Honda Accord is up 28% and one spot on 2012 to land on the podium at #3 with 63,194 sales, kicking the Toyota Camry down to #4. Another excellent gain for the Toyota Corolla up 37% but remaining 5th while the Ford F-Series, strikingly less popular here than in the rest of the USA, is catching up (kind of) at +64% to #6 with 41,671 units. Notice also the Nissan Altima up 31%, the Toyota Tacoma up 28% to 9 (making it 8 Japanese vehicles in the Top 9!), BMW 3 Series up 43% to break into the Top 10, the Ford Fusion up to #11, Chevrolet Silverado up 42%, Toyota RAV4 up 55%, Nissan Versa up 40% and Ford Escape up 61%. Finally, notice the Tesla Model S selling 8,347 units, almost half of its overall US score!
Previous post: California (USA) Q4 2013: Honda Civic leads, Mercedes CLA a hit
One year ago: California (USA) Full Year 2012: Toyota Prius new leader
Full Year 2013 Top 20 models Ranking Table below.